Happy RunDay! We are in Seattle and I've been lucky to run with the amazing ladies behind my favorite brand, Oiselle, for the past 2 days in a row! Today we did 8 miles with my daughter in the jog stroller. I got help from the ladies with the pushing today! Plus, it always feels easier pushing the stroller when I have company on the run.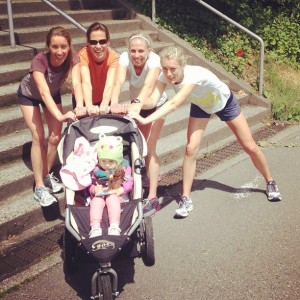 In other news, *I think* my foot is on the mend! I didn't take any naproxen today and didn't feel any pain during the run or since. I just might race this weekend!
Have a great #runday! Hope you get out for at least a few miles!