It's now less than 4 weeks until CIM.
I bought my flight last night…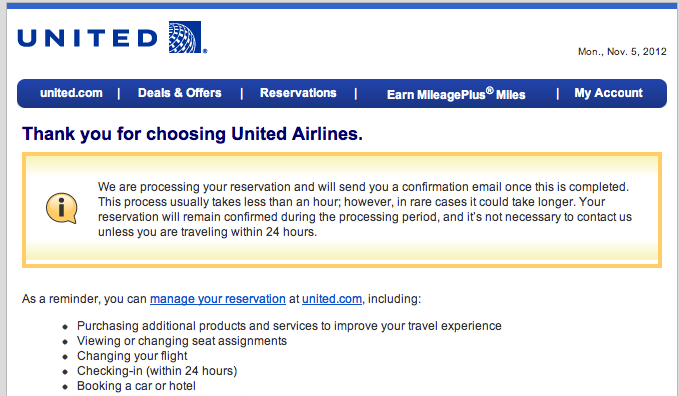 What about my training? My strength training is great! My actual running = less than ideal.
Take this weekend for example. I was all set to do 20 miles. Then lack of sleep led to lack of motivation which led to lack of long run. I did 15 miles instead of 20. I had 60 miles for the week, but was feeling a little VERY nervous about not getting the last 5 miles in.
I've done a handful of long runs in the past few months (and by long I mean anything 15 or longer). I did a slow 20 miler last week and it's looking like that might be my one and only true "long" run. So, when I think like that, I'm feeling quite nervous about the pain I'll be experiencing in less than 4 weeks.
But … when I think of how this marathon is going to be fun, and how I know I can finish and finish fairly fast since I'm not starting with nothing here, and how I'm setting myself up for great marathons of the future (my ultimate 3 year goal) I'm feeling just fine about it.
I guess you can say I go from "oh boy, this marathon was a crazy, expensive, decision" to "it's all going to be perfect and fun and probably my favorite marathon ever". And those thoughts both pass through my head multiple times per day.
We will see how it all shakes out in just a few weeks!
Give me some positive thoughts here please!

Help me keep thinking "it's all going to be perfect and fun"! Share some of your own lack-of-training-but-still-fun-marathon stories.