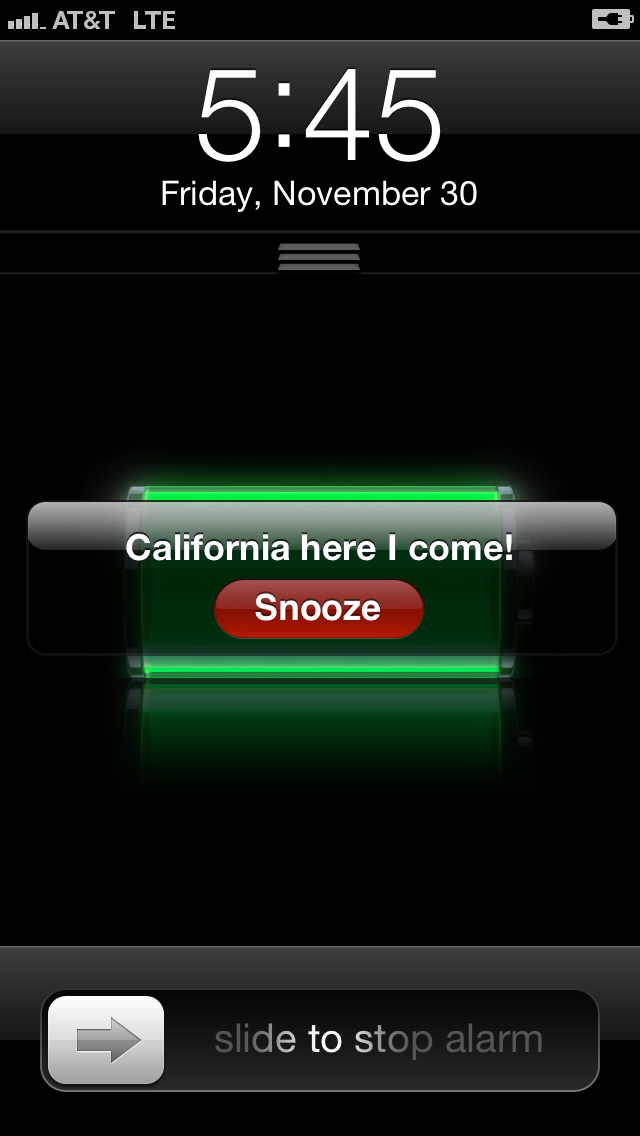 I woke to this message on Friday, November 30th and smiled. I was just hours away from a weekend of fun with my younger brother. A weekend that would end with both of us running a marathon.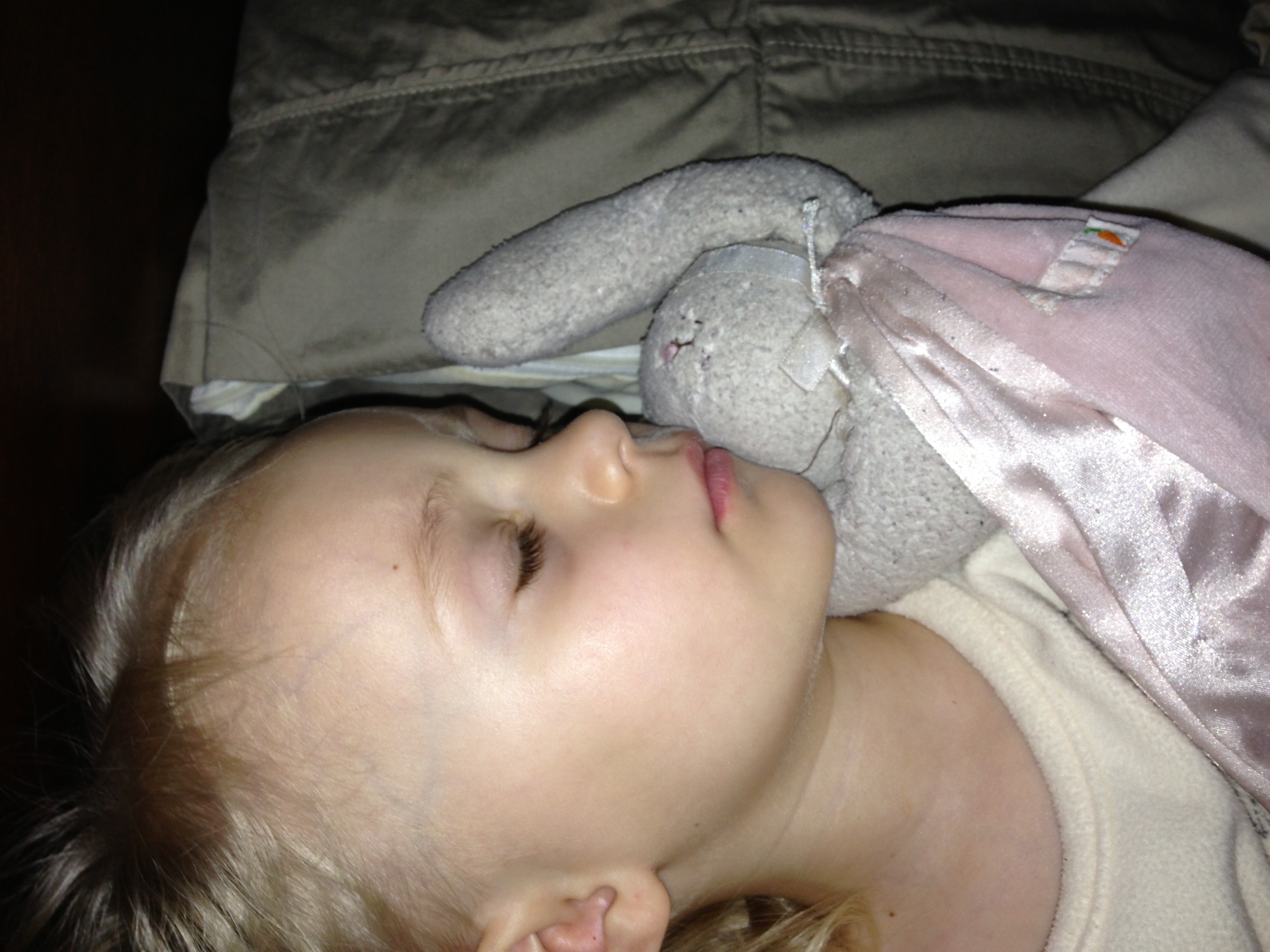 I looked at my little angel, gave her so many hugs and kisses as she slept, shed a few tears, and left the house.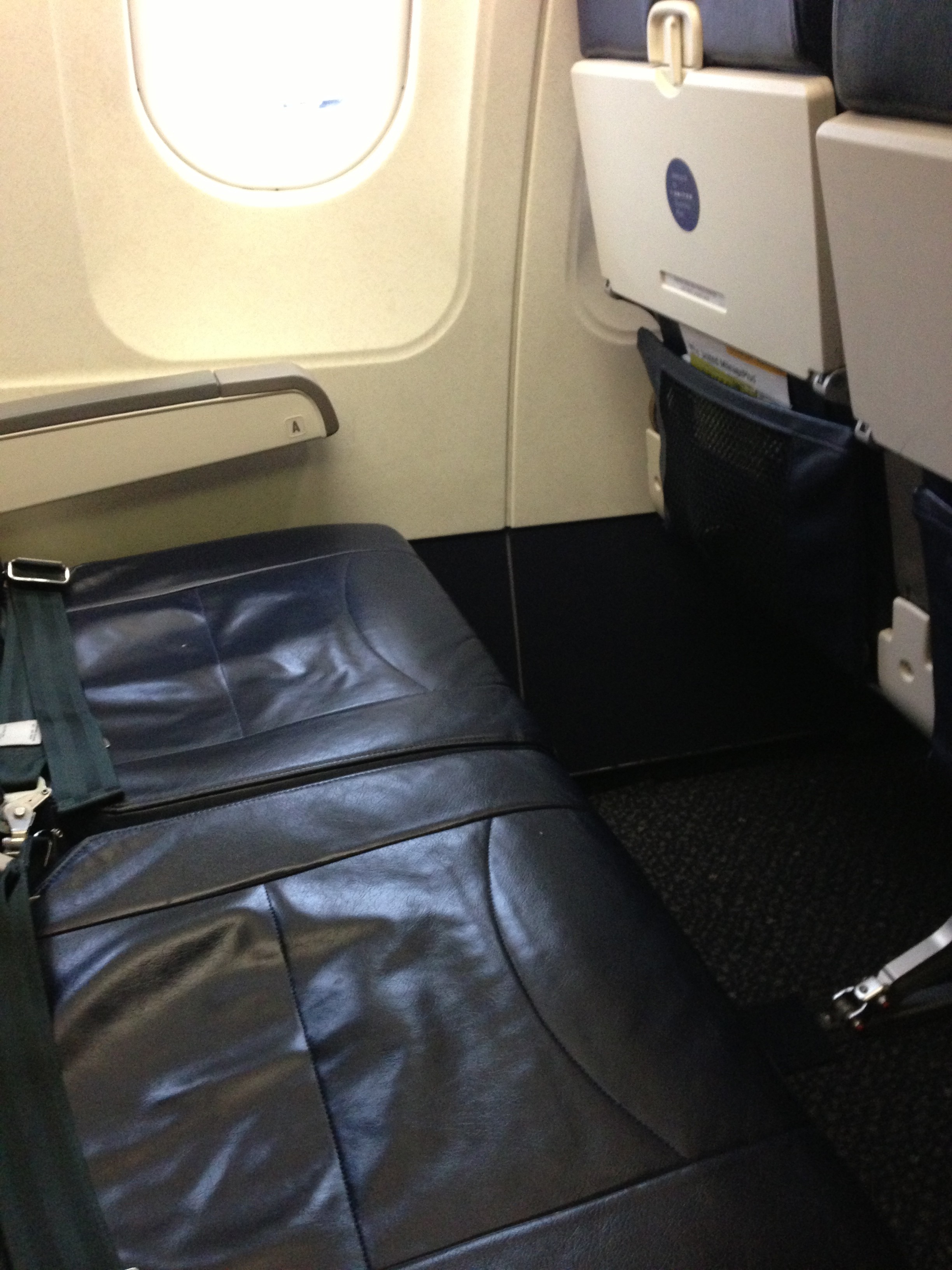 I boarded my plane, from ROC–>ORD and was shocked to see people sitting in full rows all around me and the cabin doors closed with me in an empty row. How did I get so lucky? Beside me, across the aisle, was a tall dude who was sitting scrunched up by a mom, dad, and child-on-lap. I let him take the window seat in my row. I'm nice, but not nice enough to give him my aisle!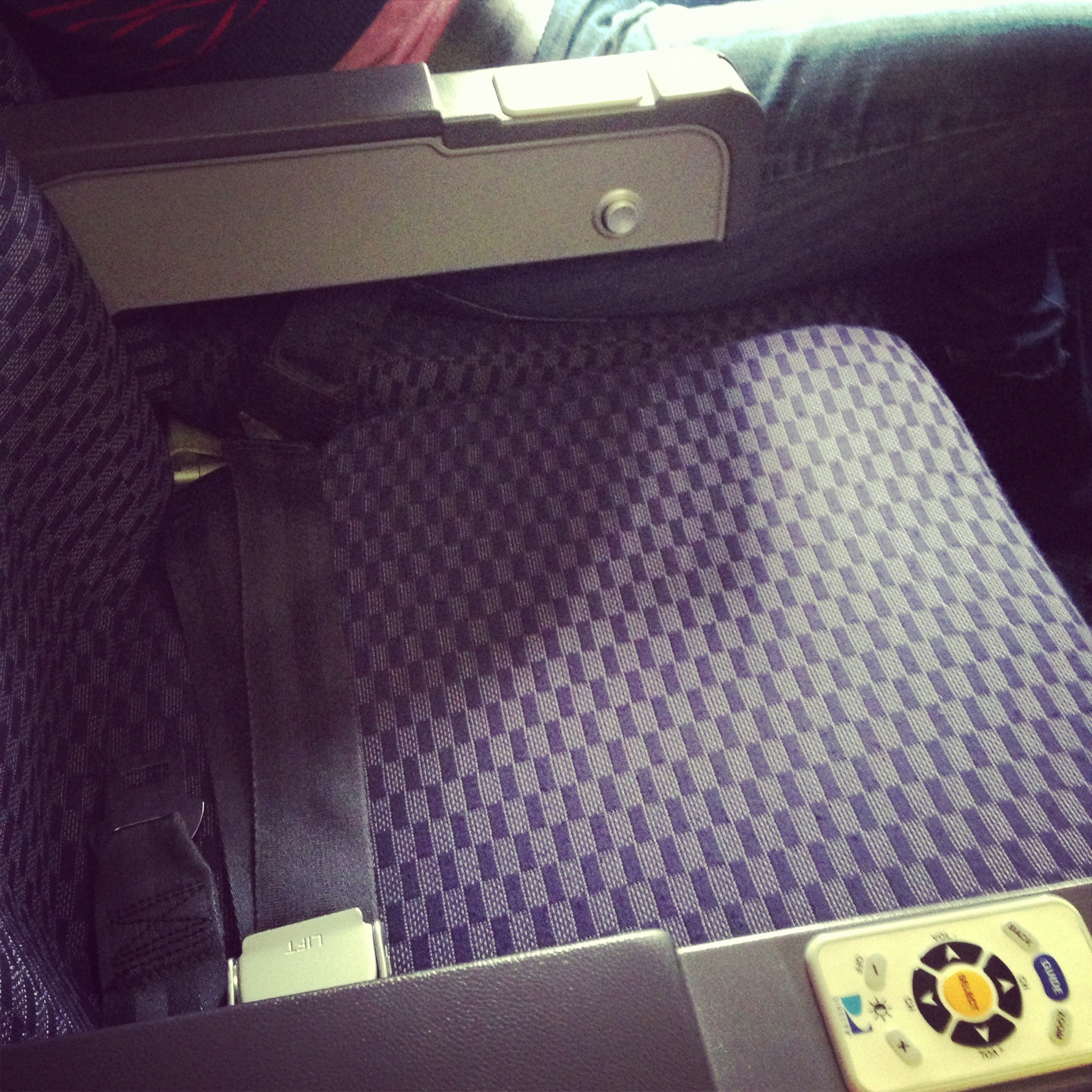 On my flight from ORD–>SMF, another miracle. On this "completely full" flight, my row had an open middle seat. Can you even believe this luck?!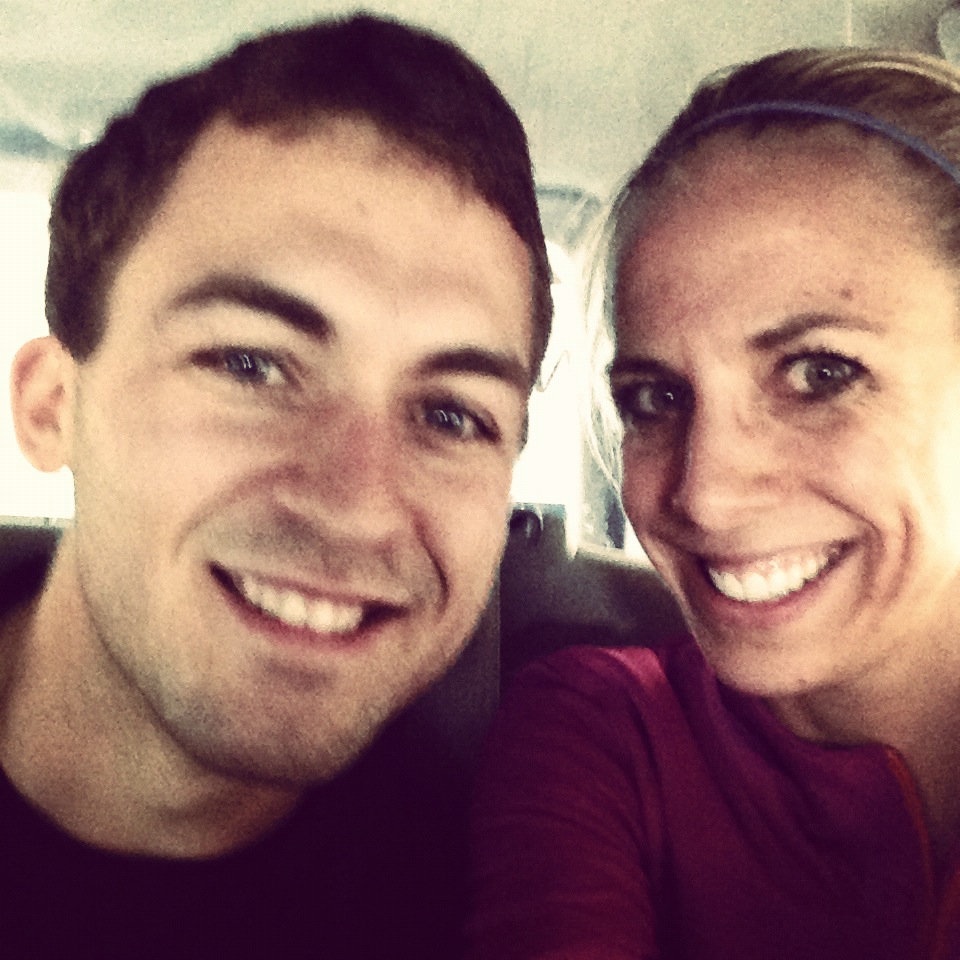 After some "moderate to severe turbulence" according to the captain, I was on the ground and reuniting with my brother, Jason! Supershuttle pic! We were laughing so hard in the shuttle, giddy to be together again, that we had the dude beside us cracking up, even though he had no idea what we were talking about. Good times!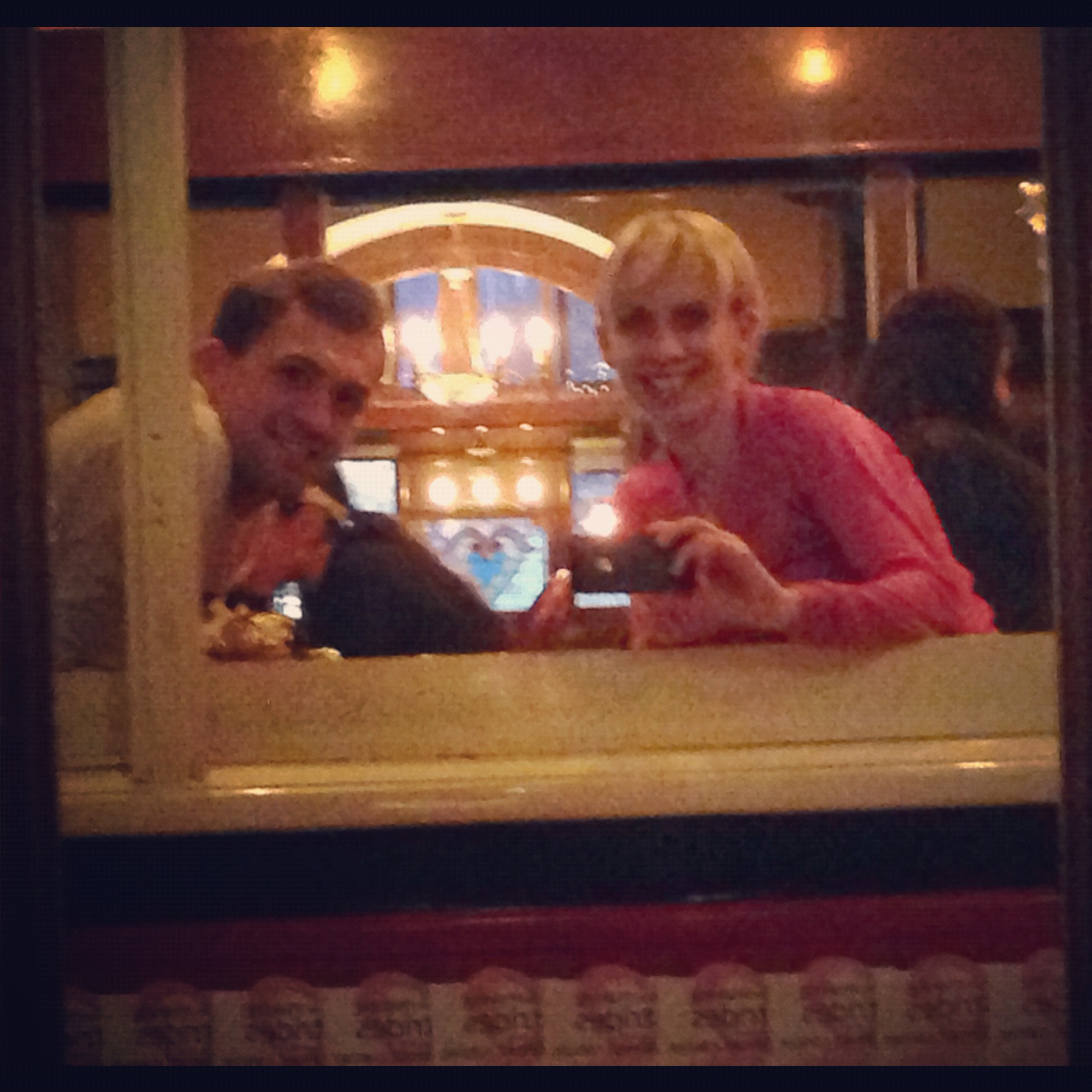 Dinner the first night was carbtastic – The Old Spaghetti Factory. I was strictly cutting out dairy, heavily consuming my favorite thing in the world – carbs, and hydrating all day.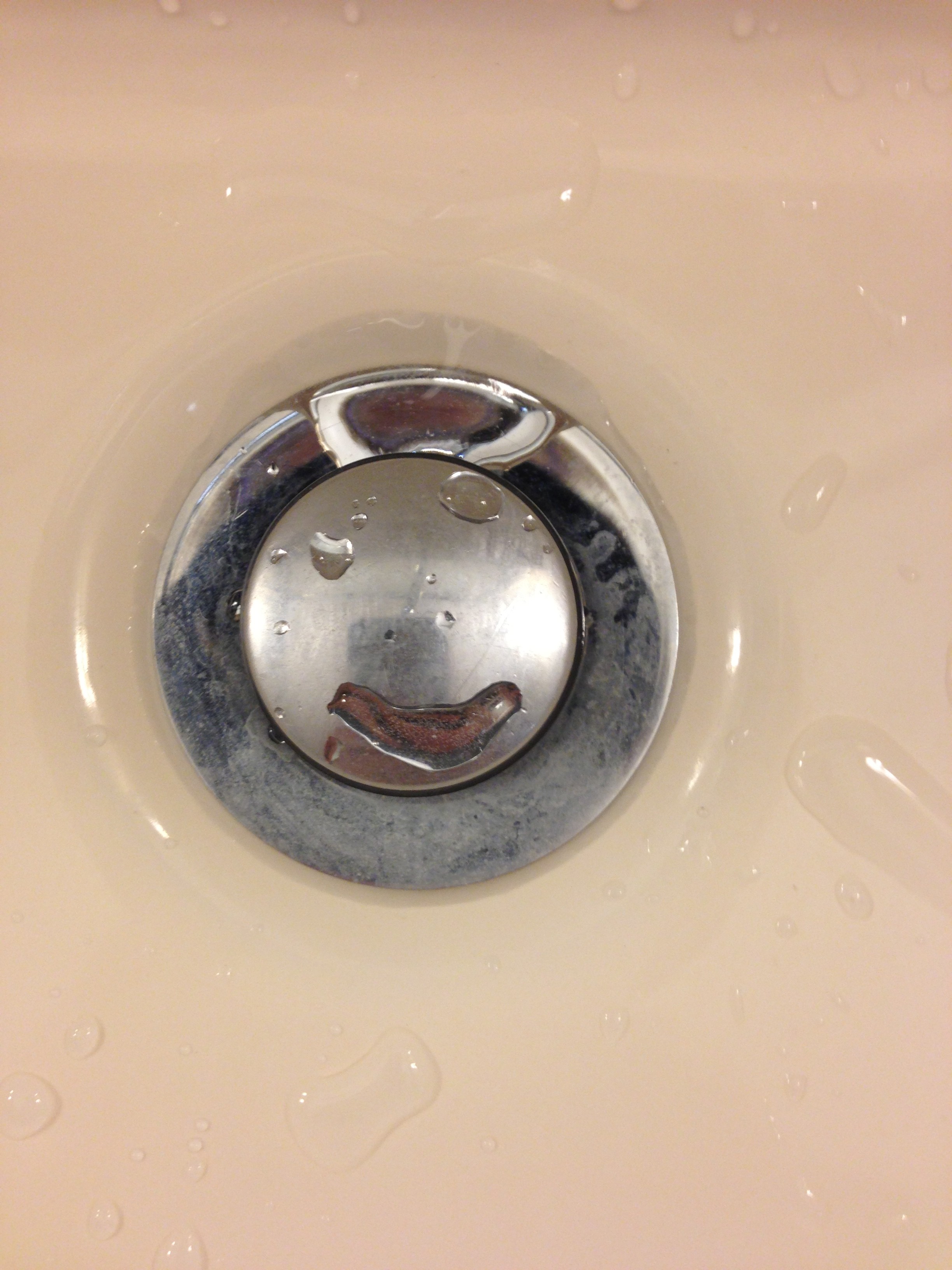 That night, as I was brushing my teeth, I looked down into the sink. Do you see what I saw? I called Jason into the bathroom. He saw it right away too. Sign #1 this was going to be a great weekend!
We went to bed by 7pm (10pm for us!) and I slept around 10 hours. That hasn't happened in… hmmm… ever? At least in my whole life as a parent, and my whole pregnancy…
We were up and at 'em around 5am and went for our pre-race run. We had some great sibling discussions!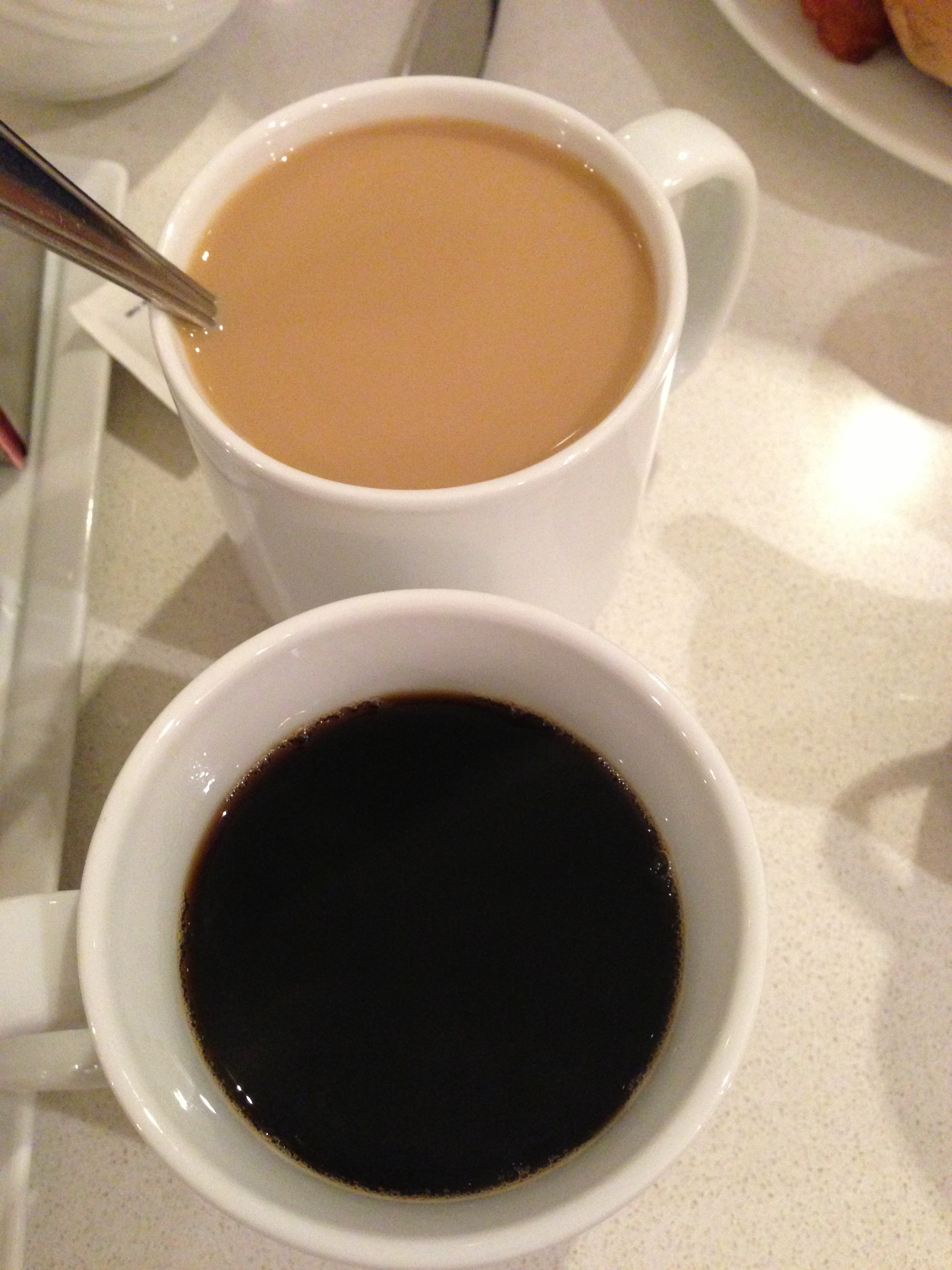 After the run we enjoyed a $20 hotel buffet breakfast and we definitely got our money's worth. Runners can EAT. We threw down plateful after plateful and stayed for quite some time. Jason took his coffee 1/3 cream, 1/3 sugar, 1/3 actual coffee (HA) and I took mine black as usual. A few funny things happened at breakfast, but for the sake of not embarrassing Jason or myself (anymore than I already do on this blog), my lips are sealed. More belly laughs.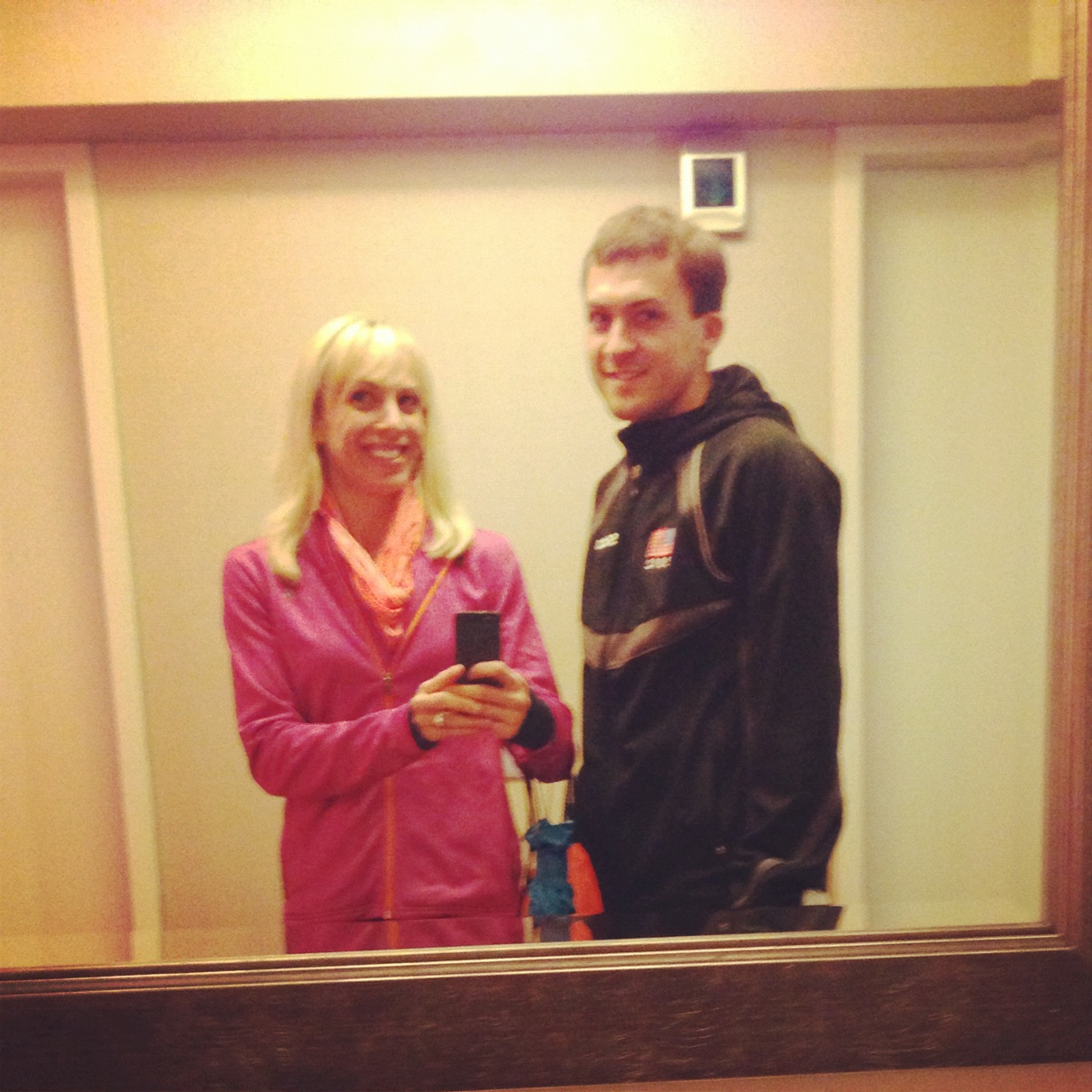 After breakfast, Jason and I went to meet my friend Mason to talk marathon strategy and then hit up the expo. I had to take a mirror shot of us outside the elevator.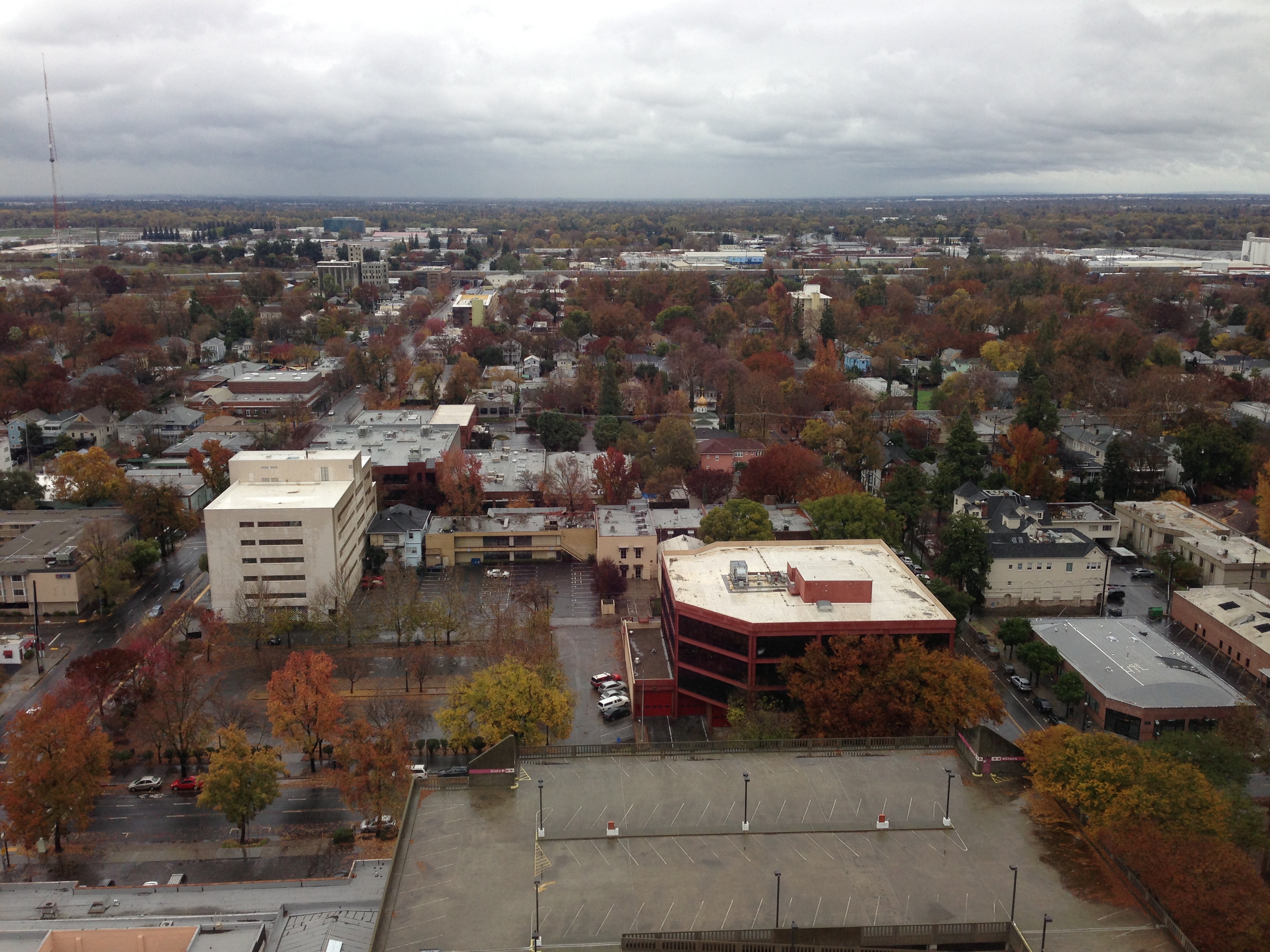 At the expo I was able to meet up with some Oiselle ladies who were also running! It was SO NICE to meet a few new teammates and see some who I haven't seen for awhile! I didn't bring my camera, so no picture but I wanted to mention it here. After the expo, I went to the elite suite to hang for awhile. This was the view of Sacramento from the suite on the 26th floor. 2622 to be exact.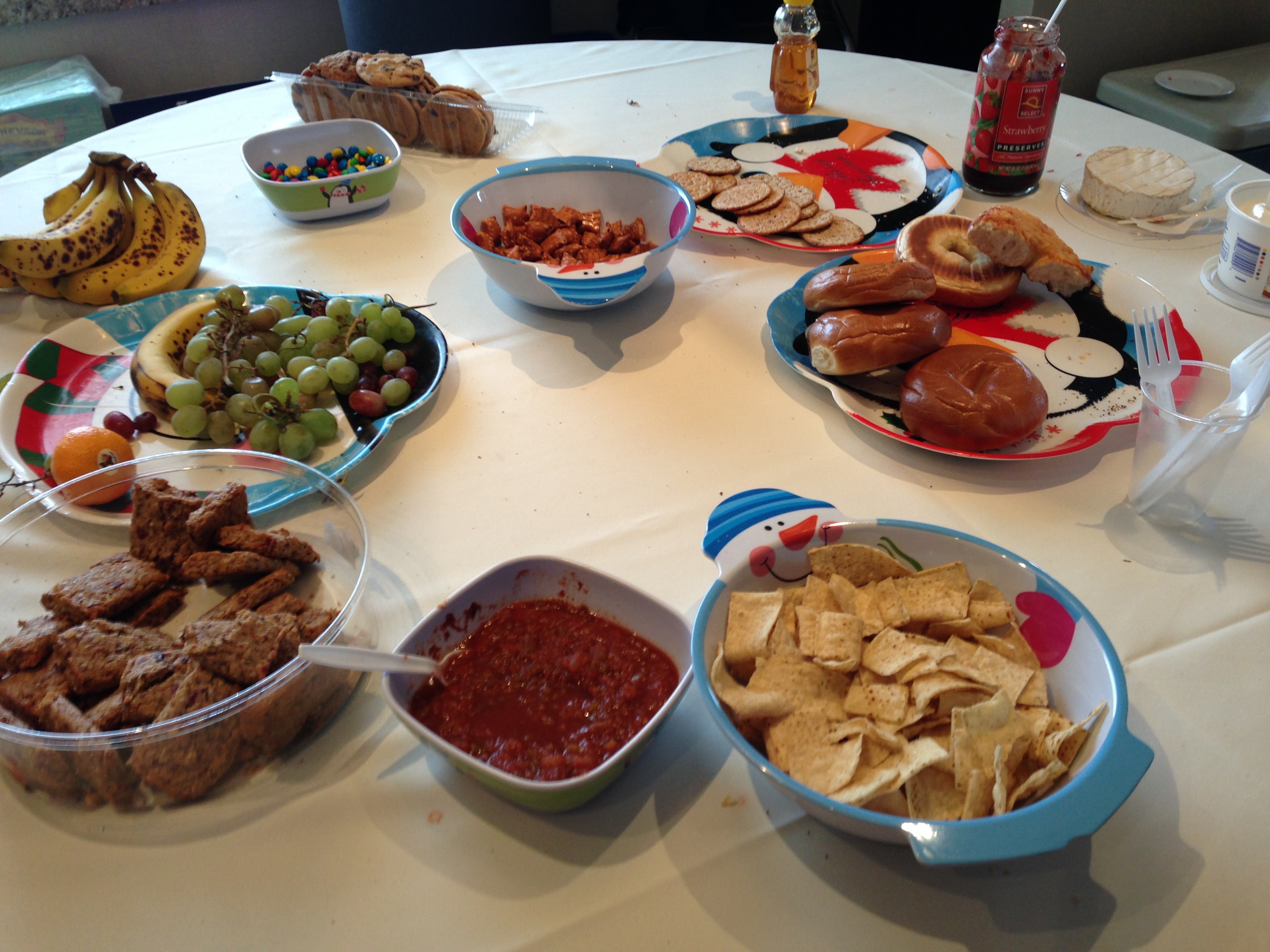 We snacked a bit up in room 2622.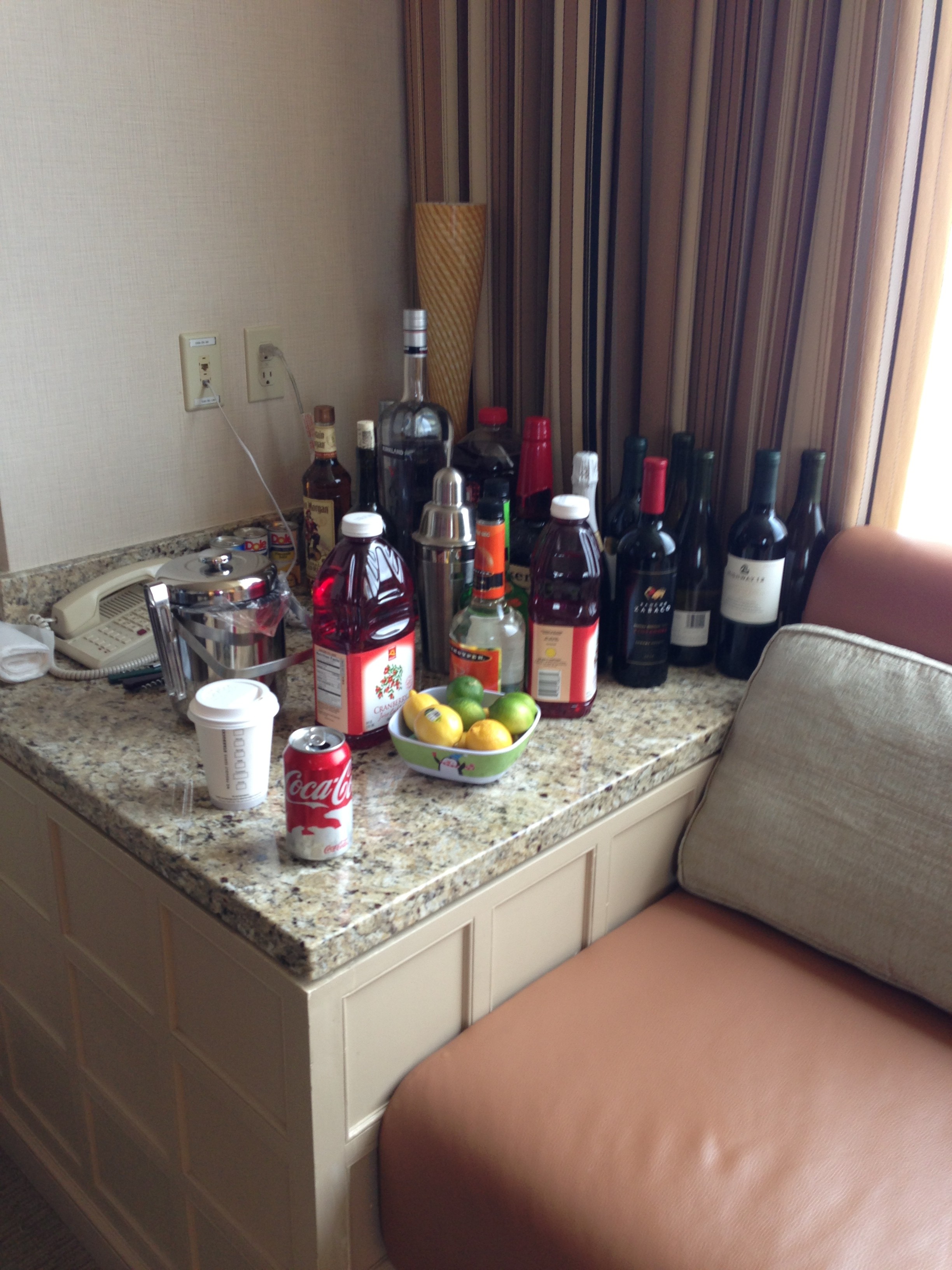 We did not partake in the liquor, wine or case upon case of beer that was just waiting to be consumed.
I dropped off my "special needs" or Nuun bottles to be placed on the "elite" tables. I can tell you that it's really nice to have your fuel-of-choice waiting on a table for you on race day. I can also tell you it's not all it's cracked up to be. It's much nicer, for me, to be able to grab fuel and fluids from a volunteer's hand, than try to grab my bottle in the midst of 30+ others. Even if yours are unique (mine definitely were), the process of going to the table, searching for my own, and grabbing it without knocking over anyone else's is somewhat stressful for me. Plus, I only take sips at a time so I feel wasteful. Big thanks to Nuun for the race day hydration!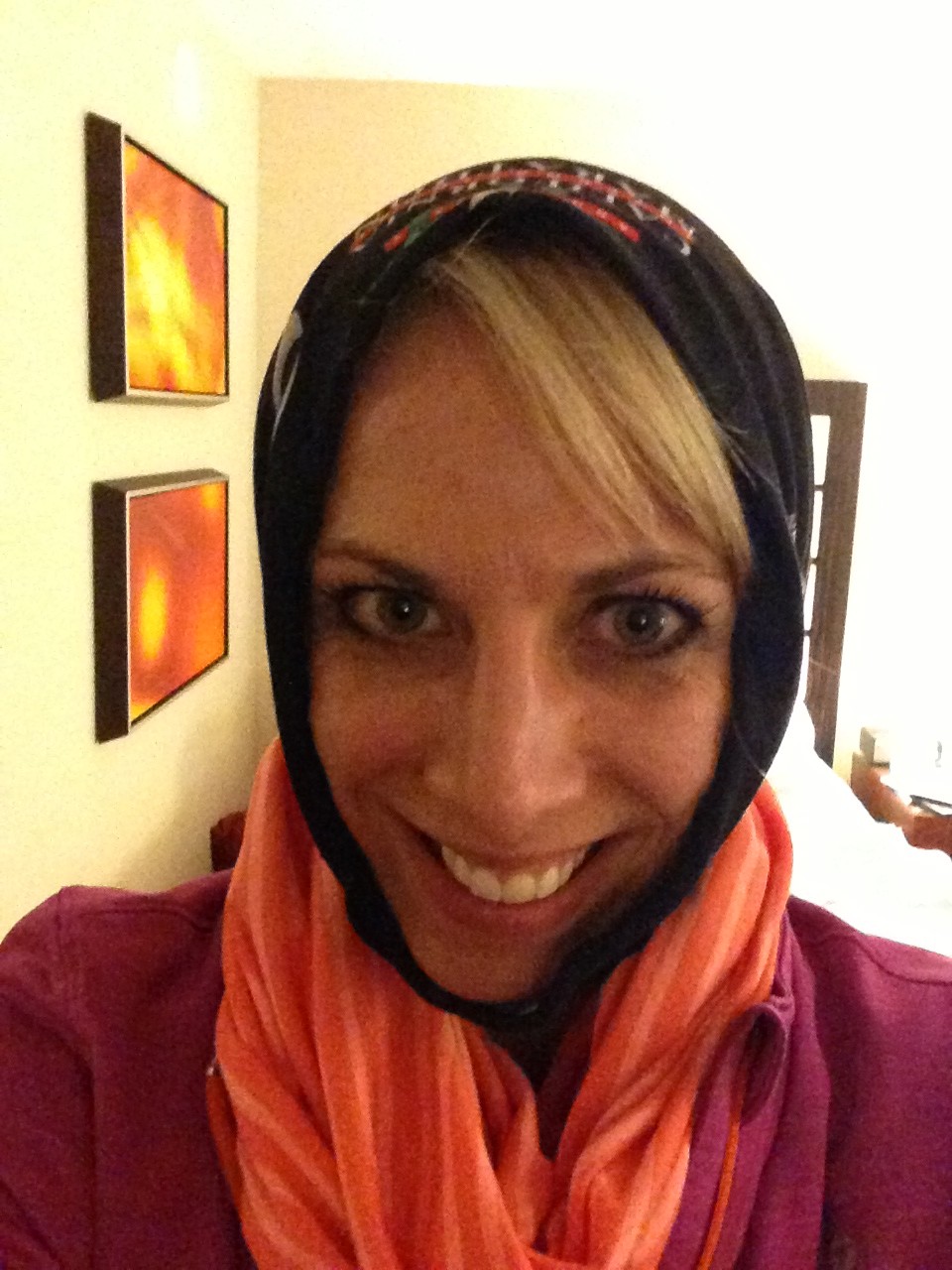 How sweet and innocent do I look here? This is the "microfiber, wicking and breathable, seamless, multifunctional headband/neck gaiter" (their words, not mine) given out to marathoners at packet pickup. I was going to wear this to the restaurant the night before the race, but Jason vetoed that one.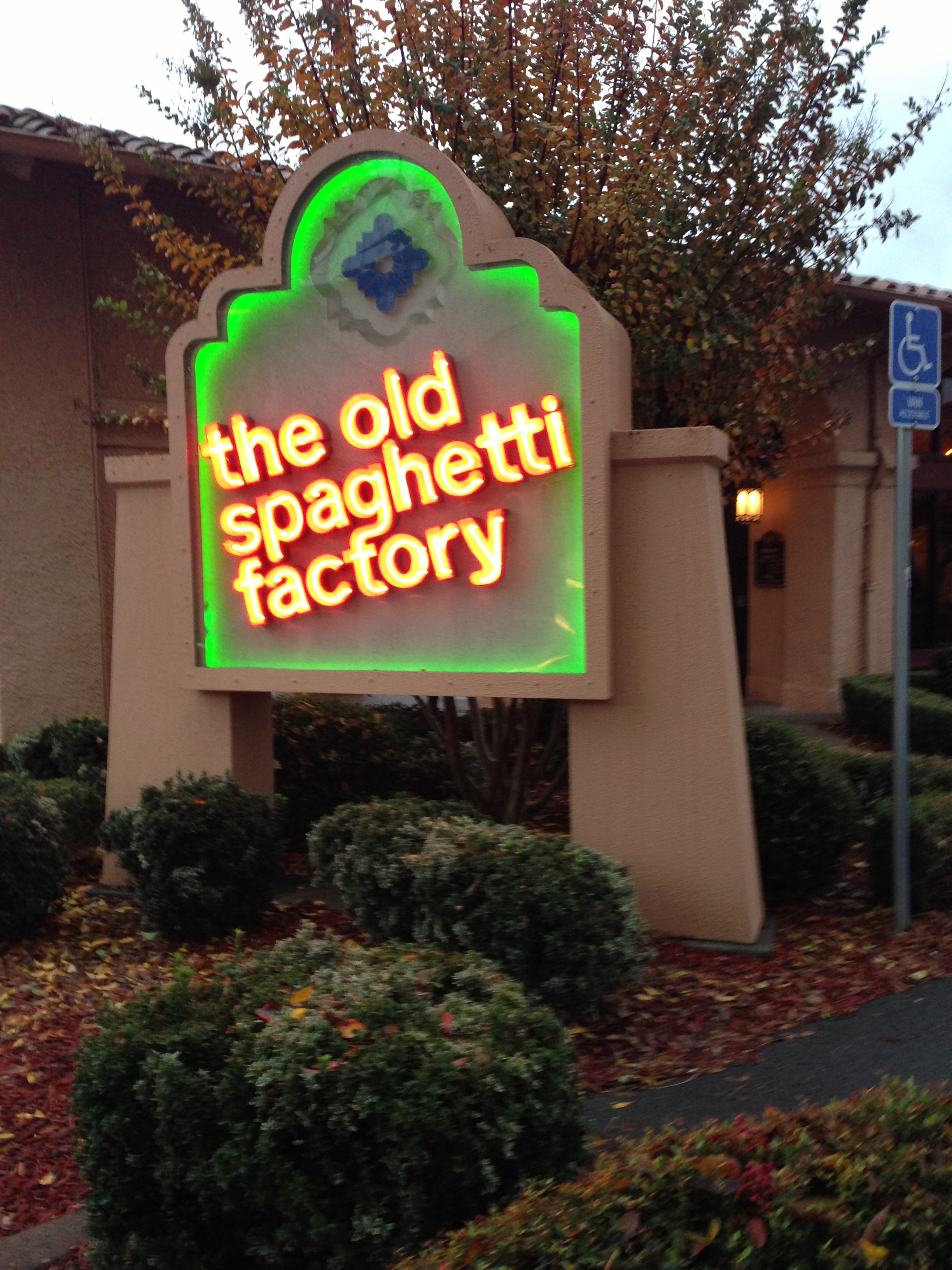 And we went back to The Old Spaghetti Factory for our pre-race dinner on Saturday night. It was really crowded already at 4:30pm so we ordered the food as takeout and enjoyed a nice dinner in the hotel room, on our beds, and watched some football. By 7:30pm it was lights out, and we fell asleep shortly after.
For all the curious minds out there, I think there will be another "iPhone photos" post showing race morning and another post where I tell you all the details about the race. Until then…
Tell me about some cool things that have happened to you before a race (the smiley face in my sink water is my favorite unexpected detail from the weekend). How often do people really get a whole row to themselves on an airplane these days? Do you like the window, middle, or aisle seat (who's going to say middle, right?)