We are back from Florida! Did you know I was in Florida? I posted a few pics on Twitter and Instagram. We were in Florida for my older brother's wedding and decided to stop by Disney World a few days beforehand since my daughter has never been there. It just so happens she's just a few weeks away from 3 years old which means she's free for meals and entry into the park. Nothing else is inexpensive about Disney, but it was a nice little vacation.
We arrived just a few days after the Disney Marathon/Half/5k. I was a a little crushed that we didn't plan to arrive a few days earlier so I could race. Speaking of running, we stayed at Disney's Contemporary Resort and we couldn't find any decent places to run. My parents were there as well and able to take Currie to the park while we ran, but doing loops around the resort was less-than-enjoyable so we went about 4 miles a day and got the rest of our exercise walking the park, riding rides (screaming at the top of our lungs) and carrying Currie around. I guess I should have asked this beforehand, but does anyone know of good places to run from the Contemporary? I would love to know for future trips!
On Saturday, I was so excited to get in some major miles on the beach on Marco Island, where my brother was getting married. Unfortunately, our rental car didn't have cruise control and after driving over 4 hours without cruise, my hips were sore so I settled with 4 gorgeous miles on the sand. Thankfully, I was feeling good on Sunday and was able to do 11 miles with my husband, both brothers, and younger brother's girlfriend. What a great way to start the day. I wish at least once a week that we all lived closer and were able to train together. *Sigh*
After the run we quickly showered and went straight to hair and makeup. It takes pretty much all day, but it's SO WORTH IT to chat with the ladies and be pampered for a change. It was just wonderful. Of course I had to take a selfie!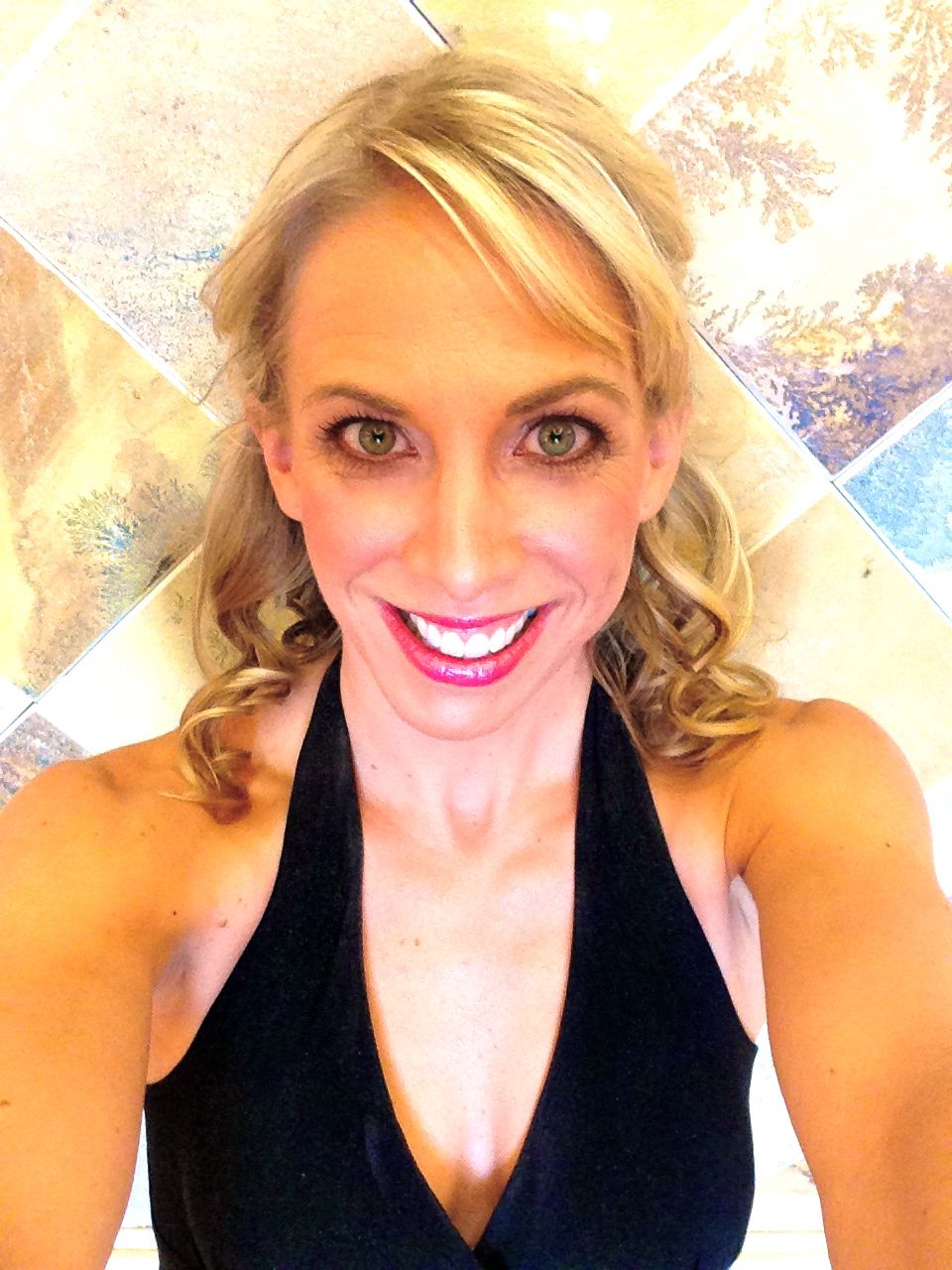 My daughter and my sister's daughter were so cute at the wedding:
Currie was supposed to be taking pictures of the wedding with my phone while Jeff and I did the video. Let me show you how that turned out:
And finally, a nice one of my little family after the ceremony: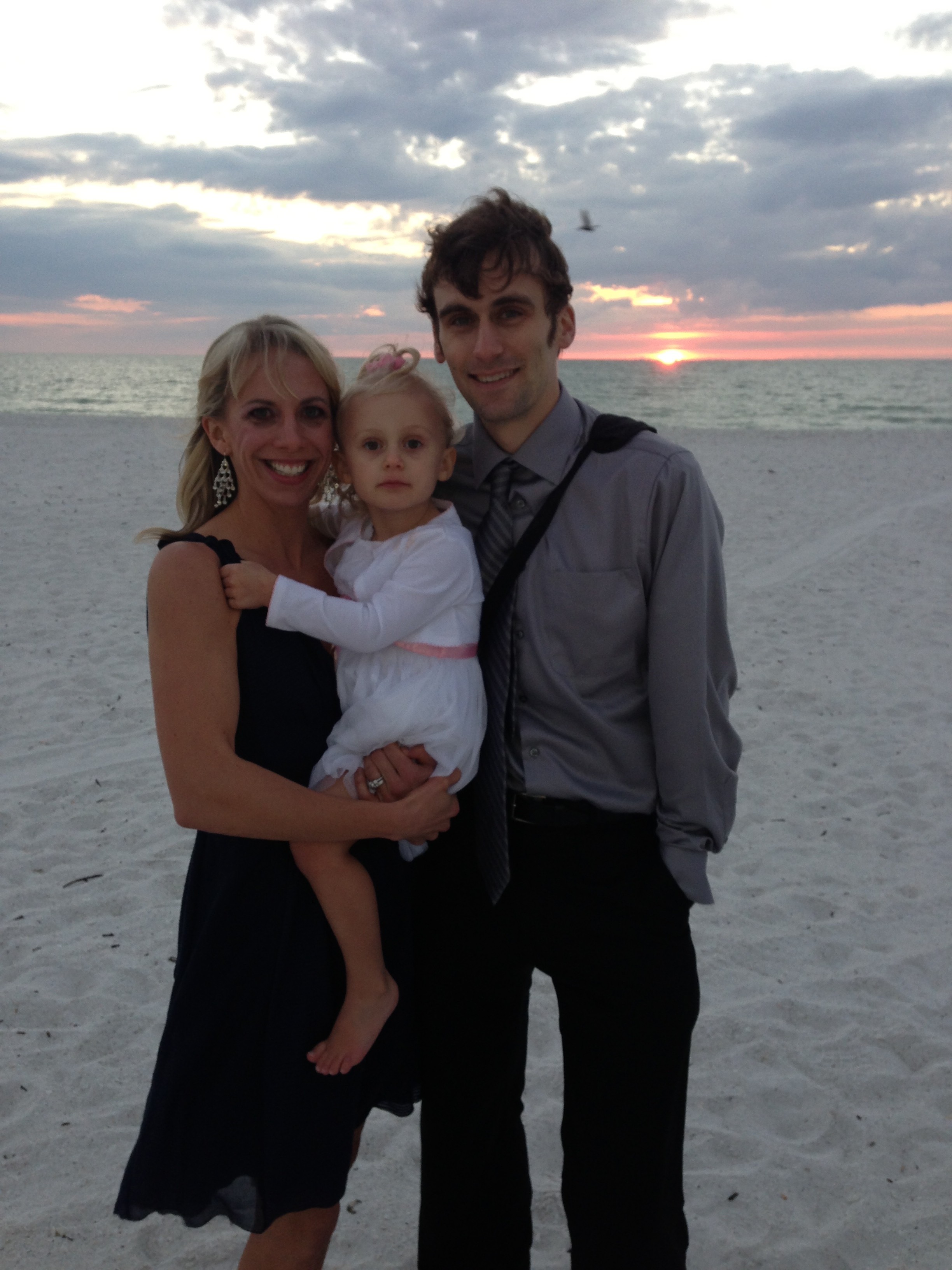 Early the next morning, we were headed back to Rochester and back to freezing cold temps. I think it was 16 degrees, with a much colder windchill when I went out for my run. I wore 6 layers on top. It was a bit dramatic, but I like being toasty.  Talk about feeling heavy! It was worth it!
I'm hoping for some more miles this week, possibly some speed. I have no races on the radar for the near future as it's winter and I usually let my husband do a the local Freezeroo series while I work on building miles. With windchills below zero for most of this week, I will most likely be on the treadmill. More on that later!
How does your running usually look on vacation? Do you get butt/hip pain when you drive long distances?