I've been running since I was in 7th grade. I've been into healthy eating and general fitness just as long. My mom got me a subscription for Fitness magazine, followed by Shape magazine and my dad fittingly subscribed to Runner's World magazine. We had books on healthy diets and exercise. I learned the old food pyramid in school. I also watched a lot of morning exercise shows and informercials. I knew I was on a healthy living quest for the rest of my life. Still, I grew up mostly on rural Ohio staples: meat, white potatoes, white pasta (for my running family).
In college, I started thinking more about diet. Not the way many people thought about diet like "going on a diet" or "losing weight" or "taking away" foods. I started thinking about what I put into my body on a daily basis. I decided to start buying organic produce, adding more fruits and veggies in general, and dropping cow's milk (after becoming lactose intolerant). At the time, I started drinking Silk Soy Milk.
After college, I moved to Seattle. I started dropping meat from my diet. I also started physically feeling better than ever. I lost about 10 pounds. When I started dropping meat, I added all sorts of new foods like tofu, tempeh, seitan, quinoa, barley, avocados, sweet potatoes, spinach – things I eat almost daily now and can't imagine my life without!
Every year, I pick up a few new foods to try. My favorite new finds in 2012 were delicata squash and almond milk. I heard of delicata squash through my CSA (community supported agriculture) share and I can't believe I lived without it all these years! I heard of almond milk a few years ago, but was always too scared to try it. Milk… made from almonds? For some reason, I didn't have the same reservations about soy milk, maybe because I heard about it first and knew people who drank it. I didn't know anyone at the time who drank almond milk. It just seemed strange.
One day in early 2012, for some reason, I decided to try Silk PureAlmond Original. I think it was because I saw a coupon in the Sunday newspaper. It sat in the refrigerator for a few days. I wasn't sure what to do with it. I ended up using it in a post-run smoothie, combining with frozen banana, almond butter and cinnamon and I was hooked! The stuff was delicious! I started buying it weekly.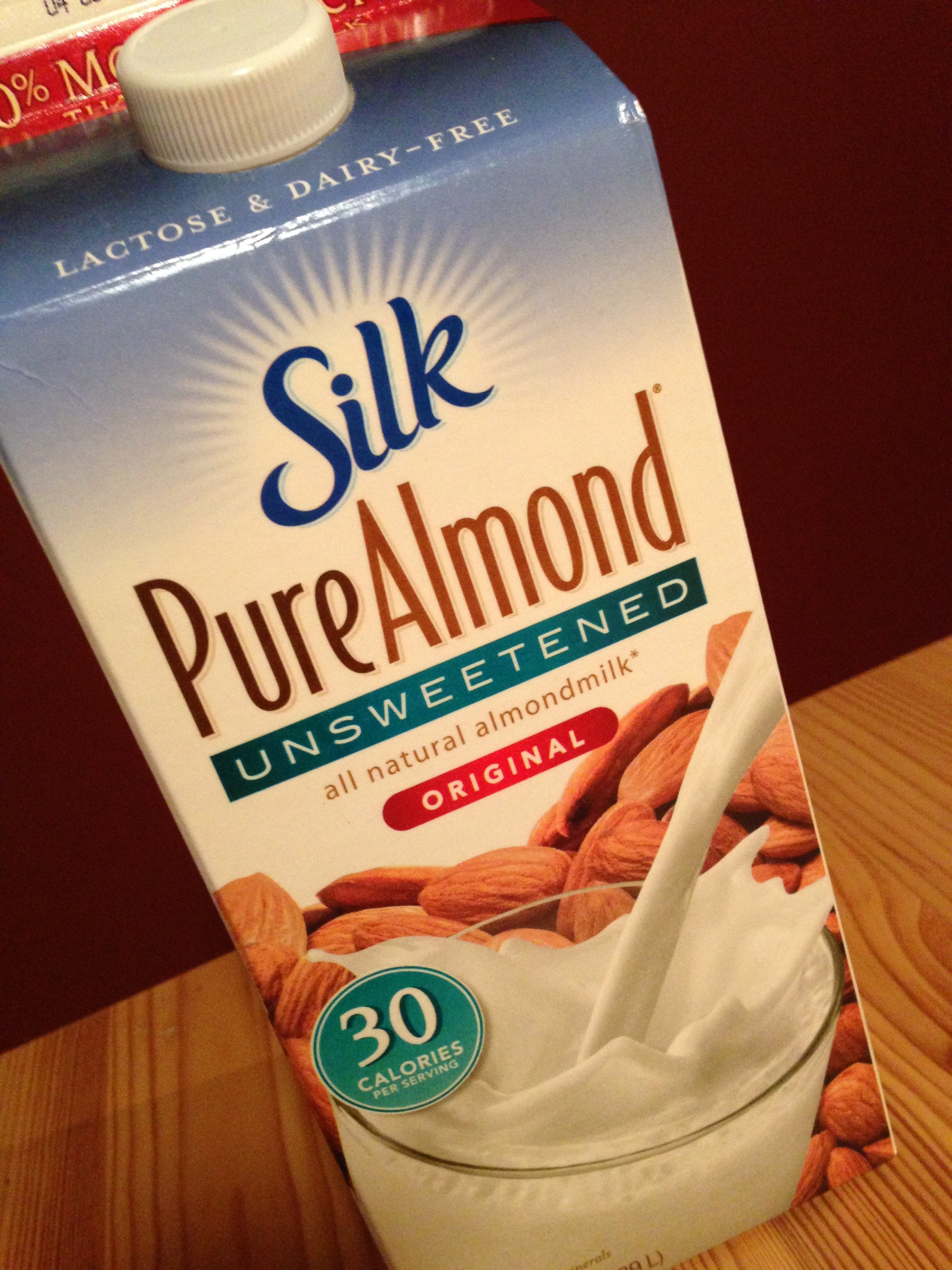 Just a few months ago, I realized there was an unsweetened version of the Silk PureAlmond so I decided to try it. It has just half the calories of the original (just 30 calories per serving). The transition was seamless. I didn't notice any difference in my recipes. Score!
If you are somewhat new to almond milk like me, Silk has a "Rethink What You Drink" campaign going on right now on their Facebook page. You will find 30 awesome recipes (including some overnight breakfast ideas that are really easy and tasty!) by 30 bloggers, using the 30 calorie Silk PureAlmond! My favorite recipes are the breakfast ideas and the smoothies. You know I drink a smoothie every day!
Speaking of amazing smoothies and recipes, I HIT THE JACKPOT with smoothie creation yesterday. I can easily say this is the best smoothie I've ever made. And it was easy! Here's a rough recipe. I recommend you try this at home:
Blow My Mind Strawberry Banana Smoothie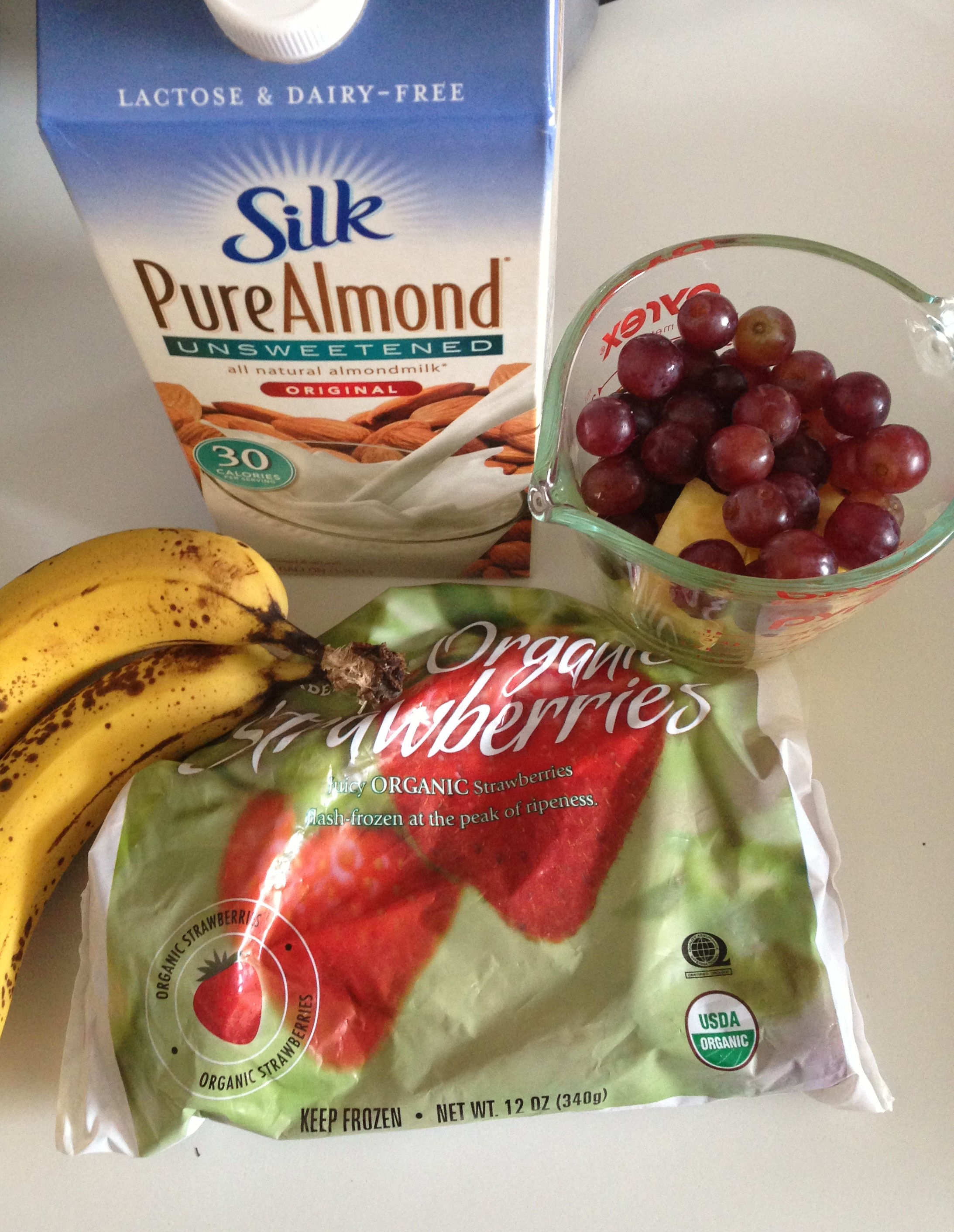 1 cup Silk PureAlmond
1/2 cup fresh cut pineapple
1/2 cup fresh red grapes
2 ripe bananas
1/2 of a 12 oz bag of frozen strawberries
Put all ingredients in a blender for 30 seconds. Pour into 2 cups. Enjoy with a companion. Try to drink slowly to avoid brain freeze. (I was not so lucky!)
Have you been through an eating transformation or have you kept the same diet most of your life? Do you drink almond milk? Have you tried Silk PureAlmond?
FitFluential LLC compensated me for this Campaign. All opinions are my own.