Wells was born one week ago! (That was true when I started this post on Friday, now he's 9 days old!)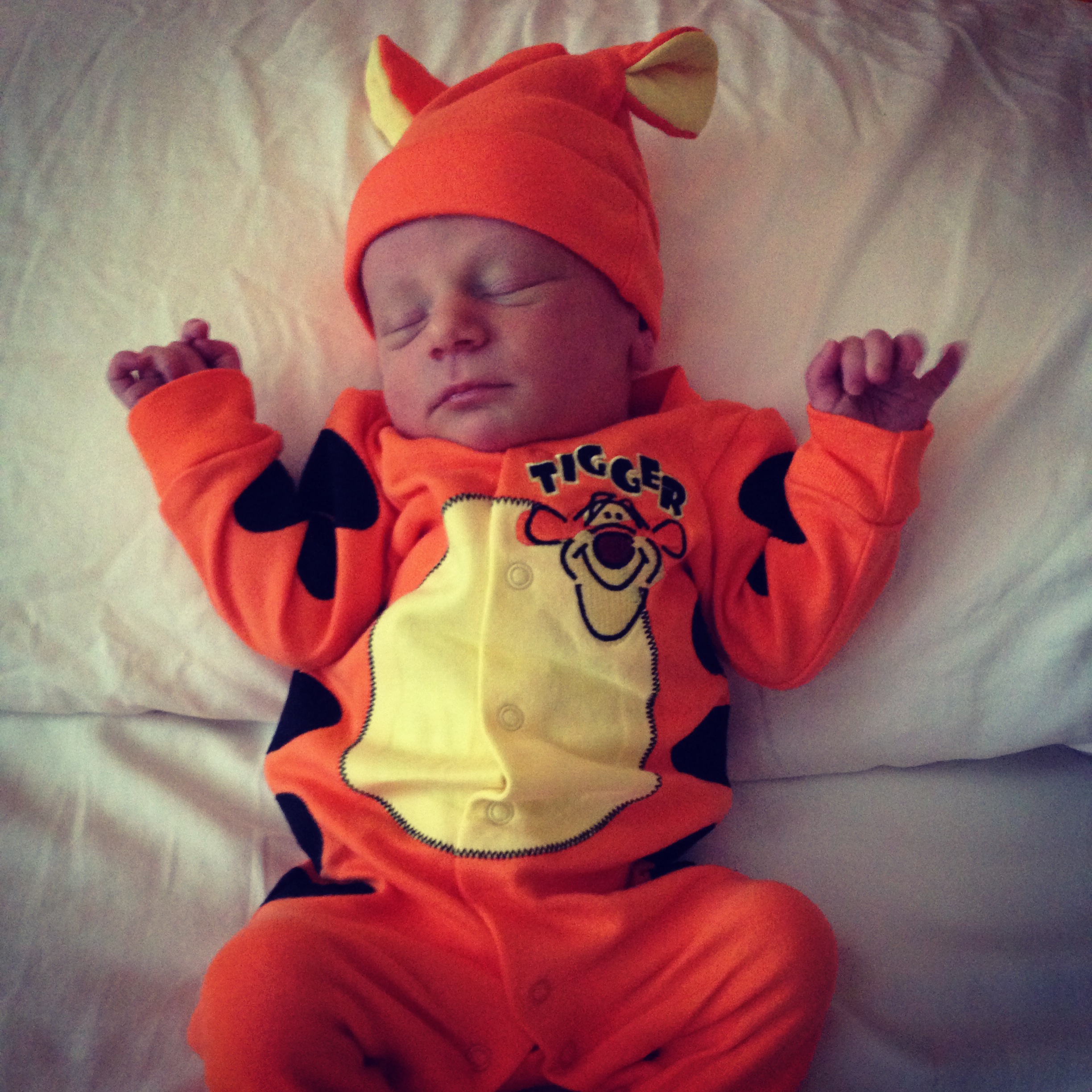 I'm feeling good. Good enough to run? Not yet! If you've had a baby, you know that your belly is just a squishy mess for the first few weeks (and you are bleeding, and maybe you are sore from delivery, and maybe you are sore from engorgement, this list could go on for awhile!) I know some women start right back up to running, but I took 4 weeks off after having Currie and came back really healthy, recovered and strong and I want to do the same this time so I will wait until my belly and body are feeling more normal. I definitely feel like I'm recovering quicker after this delivery than last so maybe I will start back up a bit sooner. Time will tell!
Normal daily life feels good. In fact, I have been walking 1-2 miles a day (taking Currie to school or the library, going to get ice cream, heading to the drugstore, etc) and feel great moving around! I hadn't even thought about running or exercise in general until I saw all the awesome performances from 5k-marathon for many of my twitter buddies and I started getting the itch to get super active again! At the same time, I am determined to be cautious and have a healthy training cycle post baby so running will wait!
In the meantime, I thought it would be fun to see how my body progresses and transforms on the way to my first race (and maybe even goal race. We will see how long I can keep this up!) I took pictures of myself from all 4 sides in my racing apparel, at the one week post baby mark. Oddly enough, I'm wearing Oiselle competition briefs. (AKA bunhuggers!) I haven't worn buns since college. In fact, if you've followed me on twitter for awhile, you've probably seen me tweet about why anyone would choose to race in buns. I used to think the best part of being done with college running was being done with buns. For some reason, when I was pregnant with Wells, I got an urge to race in them again. (Probably partly inspired by my buddies who race in them, including Oiselle teammates, specifically Hollie, Sarah Mac, Marci, and let's not forget FastK8!) So, when Wells was a few days old, I placed the order and made it official. I will be racing in buns again! My husband had a little chuckle when I asked him to take these pics because he knows my previous feelings about racing in briefs. I really like the Oiselle ones because they fit well and have more coverage than brands of the past. See Week One pics below!
There's the first week update! I will look to all of you, my running buddies, for more inspiration as I get back into running! Thanks for all your kind words after Wells' birth!