Wells is 5 weeks old! Check out the Halloween adorableness from last night!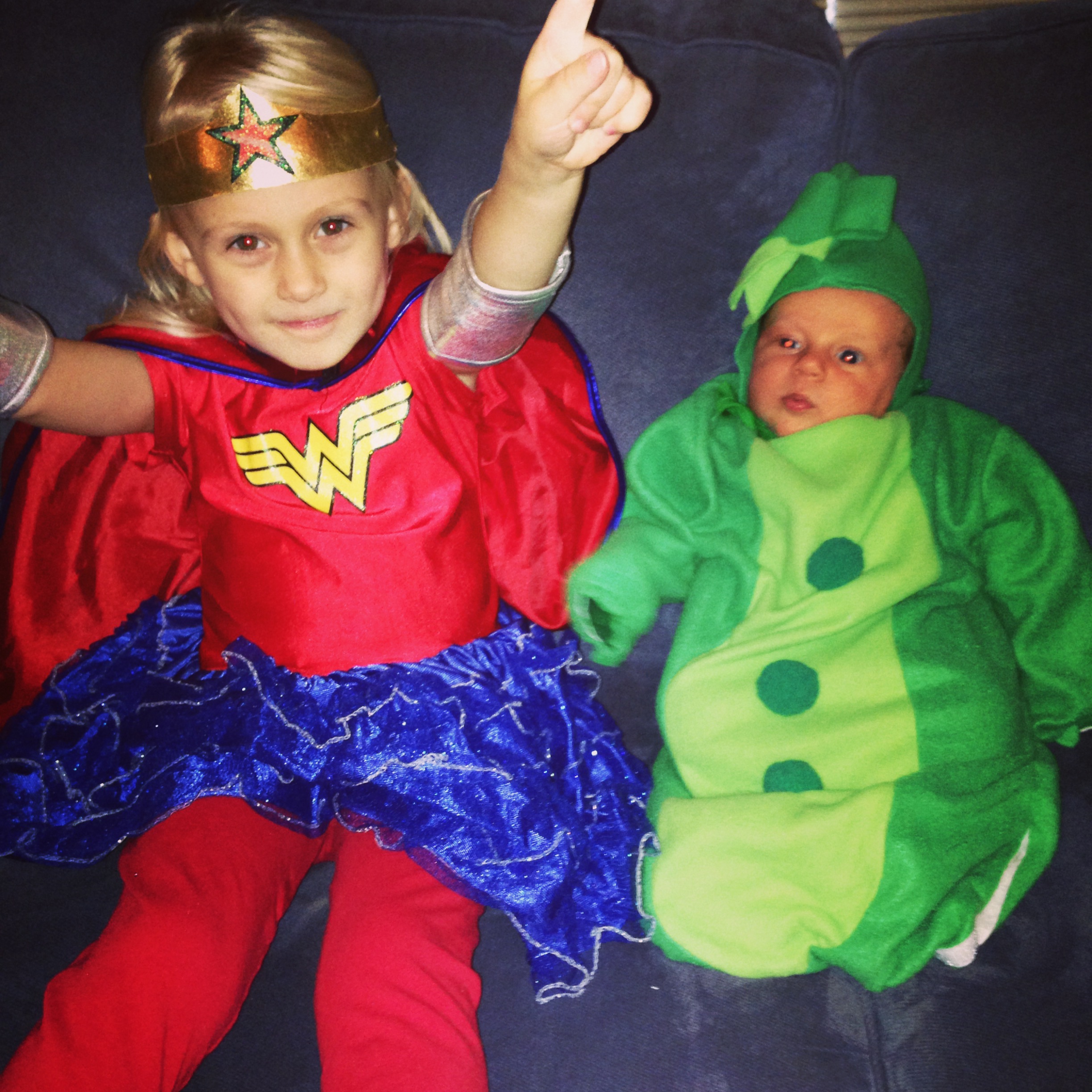 And here is a picture from this morning!
Running is going well! I'm feeling good. The initial soreness from starting back up running is gone. I'm doing 2.5-4.5 miles per day (I think I will have about 25 miles this week). One day off a week. Actually, this isn't even my second full week of running yet, but that's the plan. I've been doing all of my runs on hilly trails near my house. There is nothing flat in my neighborhood. I figure my legs are going to be killer strong and sexy after a few months of this training!
On Wednesday night, I mentioned on Twitter that I got passed on a run for the first time since moving to Pittsburgh. I was running uphill and a guy, who seemed to be running his normal pace, passed by me and went along on his way. Then a few minutes later, another guy, who was panting harder than I breathe when doing track work, passed me. After dude #2 passed, he slowed down and I could have passed him back but I didn't. I was only a block from my house at that point and he obviously wanted to be ahead of me. In the last block, he looked over his shoulder at least 5 times.
I'm not passing judgement on people who can't stand to be running BEHIND someone, even guys who can't stand to be behind a girl. I used to, but now I'm realizing that I don't "love" being passed by anyone, male or female, and I definitely pick up the pace when I feel someone behind me. It's just a little competitive nature at work. If someone has a faster or better run because they were able to pass me, more power to them!
Here are the 5 weeks post baby pics! They look similar to the past few weeks. Currie took the pics again this week since Jeff had to leave for work early.
Questions for you!
How was your Halloween?
Do you try to compete with people who pass you on a run?
Do you try to pass others on your daily easy runs?