No, this isn't a running disaster. This is a real life problem.
In September 2013 (4 months ago!) we moved into an old, beautiful house. We weren't originally sure if we liked it, but we grow to LOVE it more and more every day. I feel so fortunate to have found a perfect house in the perfect location for my family. And just as I was feeling like the luckiest person ever, a little disaster struck. A few days ago, an old boiler pipe decided it had enough, and split.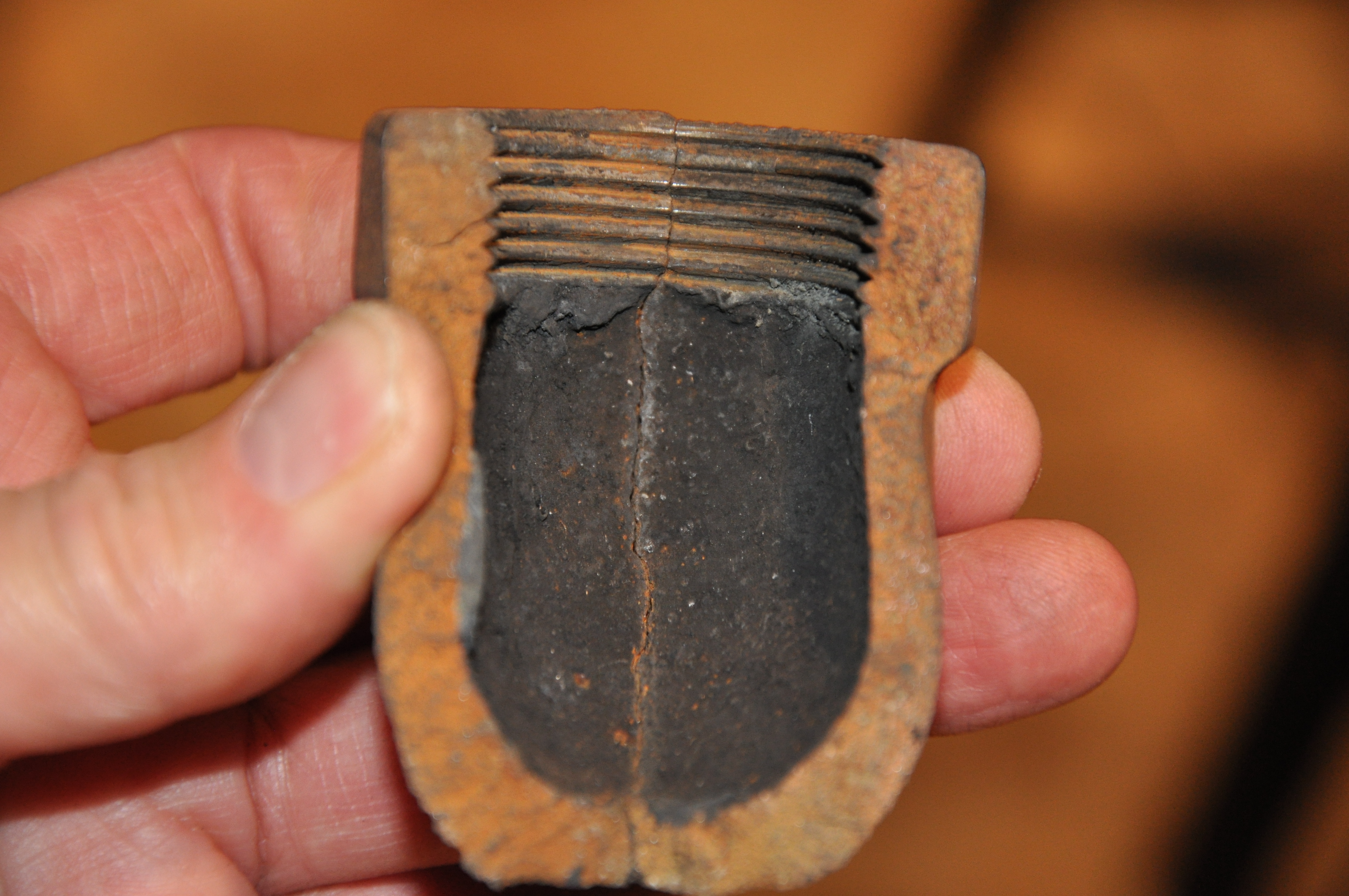 Above you see the piece of cast iron pipe that had enough. What started as a trickle of water down the walls, ended up pouring water through the light sockets, and finally gushing water that collapsed part of the ceiling in our music room and the largest room in our basement.
Jeff was flying back from California and thank goodness my mom was here. We saved my great grandmother's sewing machine, our guitars and amps, and some of Currie's instruments, but as we tried to move the piano, a piece of ceiling fell on my mom's back (along with the light fixture) and we decided it was too dangerous to enter the rooms where water was flowing. The water company came to shut off the water, but didn't arrive for 40 minutes from the time we called so you can imagine our mess.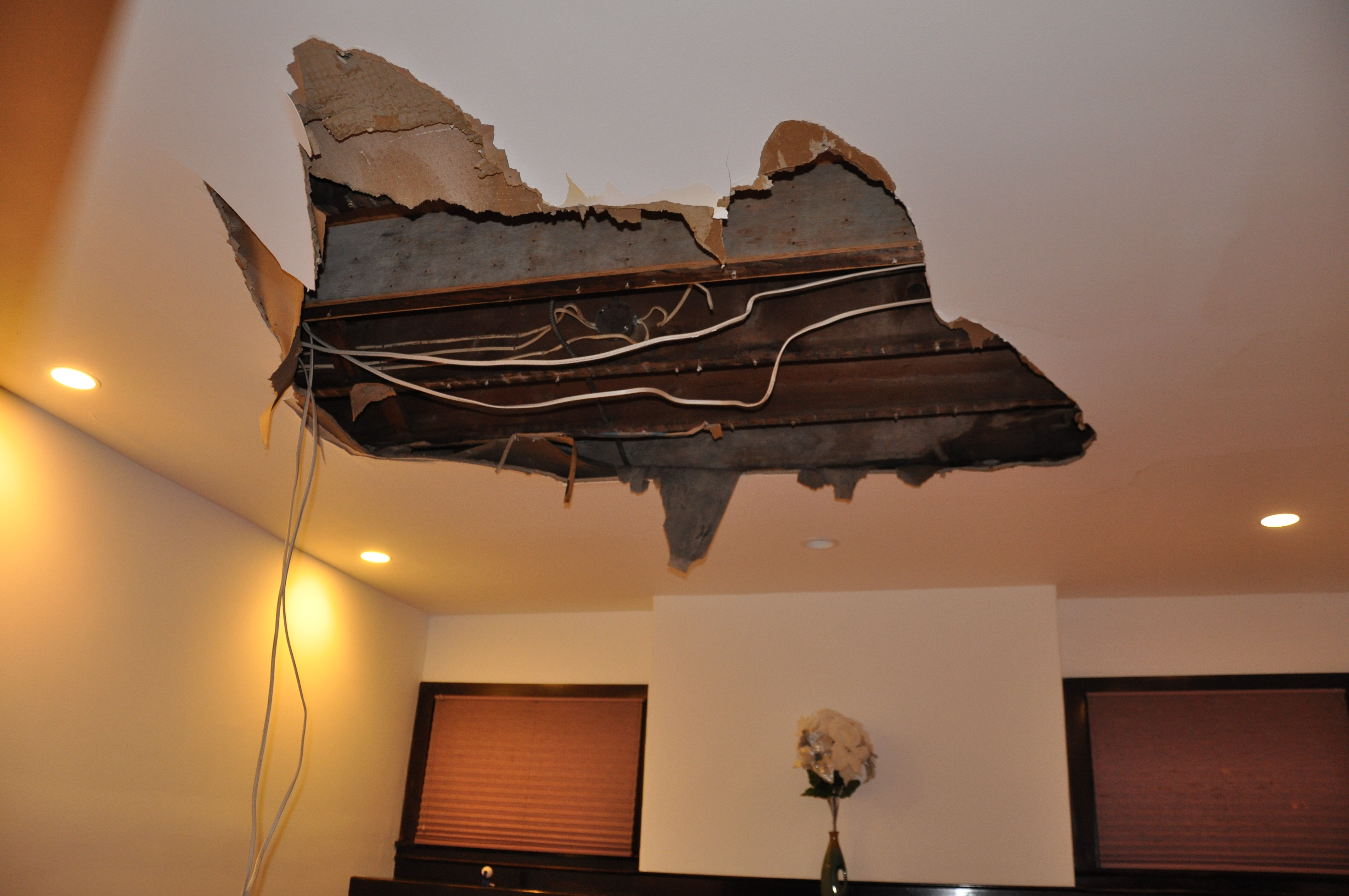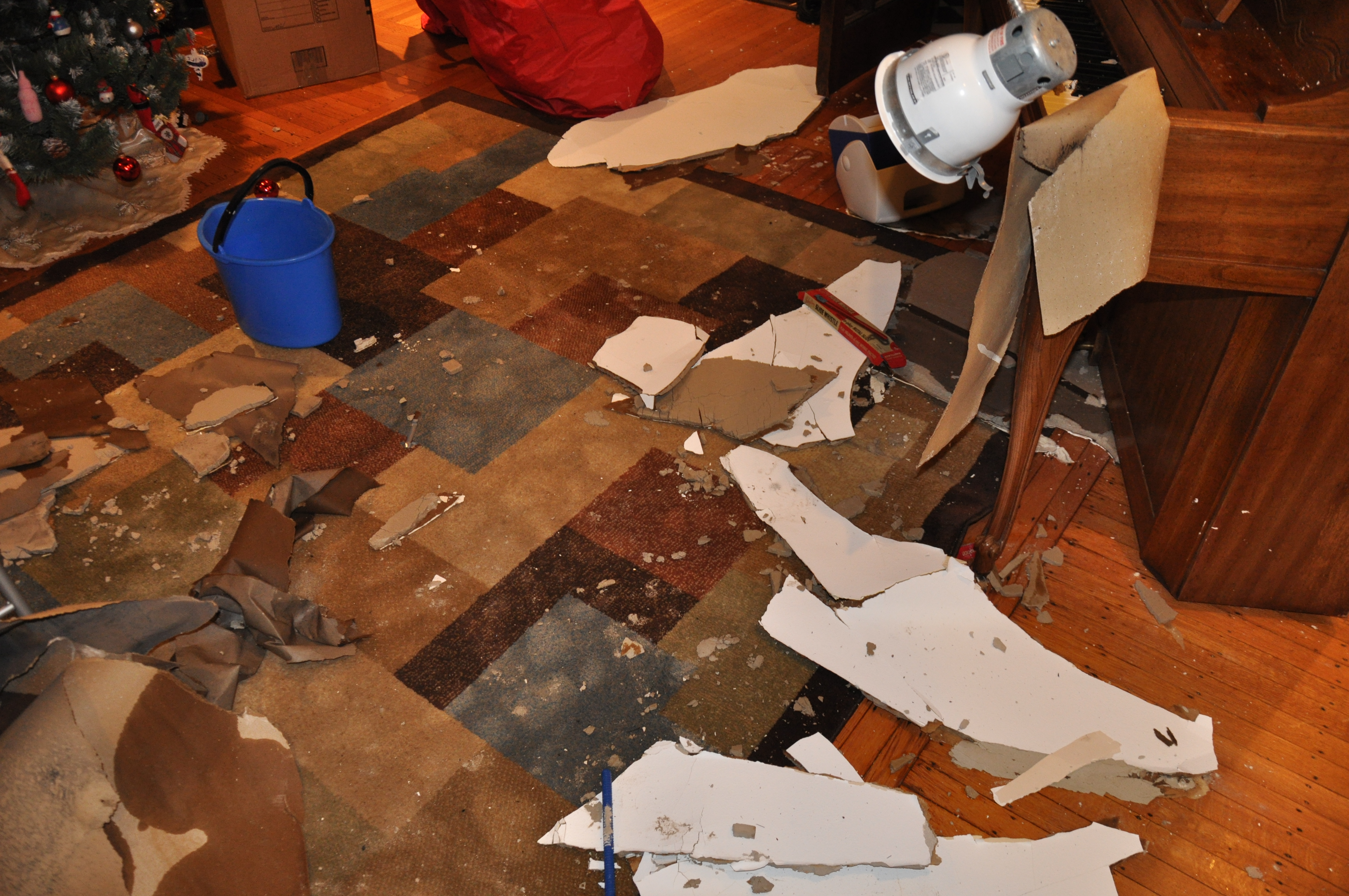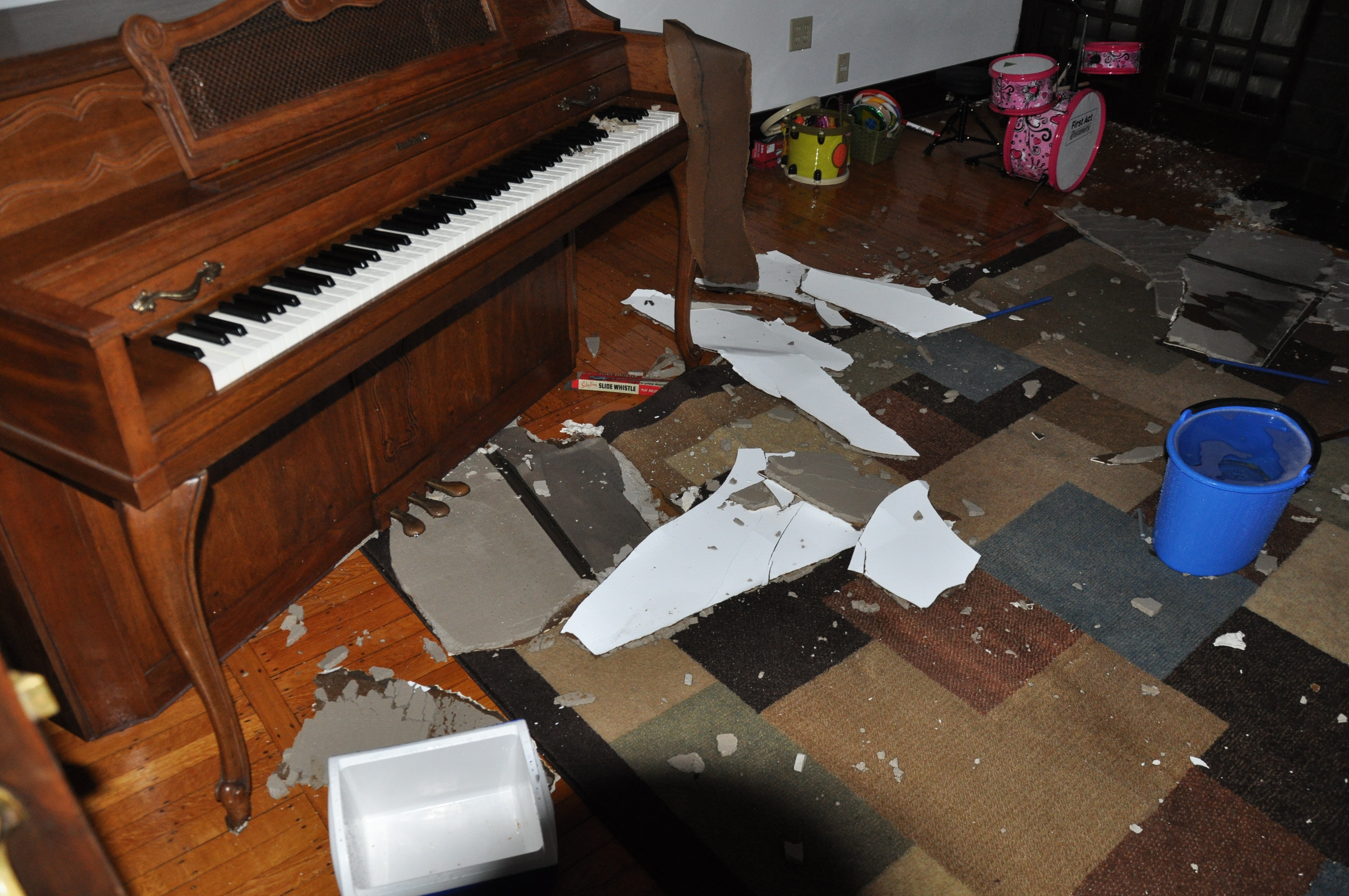 Our finished basement still had boxes of photo albums and books (moving in, having a baby 2 weeks later, and having the holidays around the corner doesn't make for a very productive few months of unpacking) so we quickly saved everything that had sentimental value and the rest was ruined…
You can see pieces of the ceiling that fell on the sectional sofa and the cooler I moved to catch the water (HA, that was pointless!).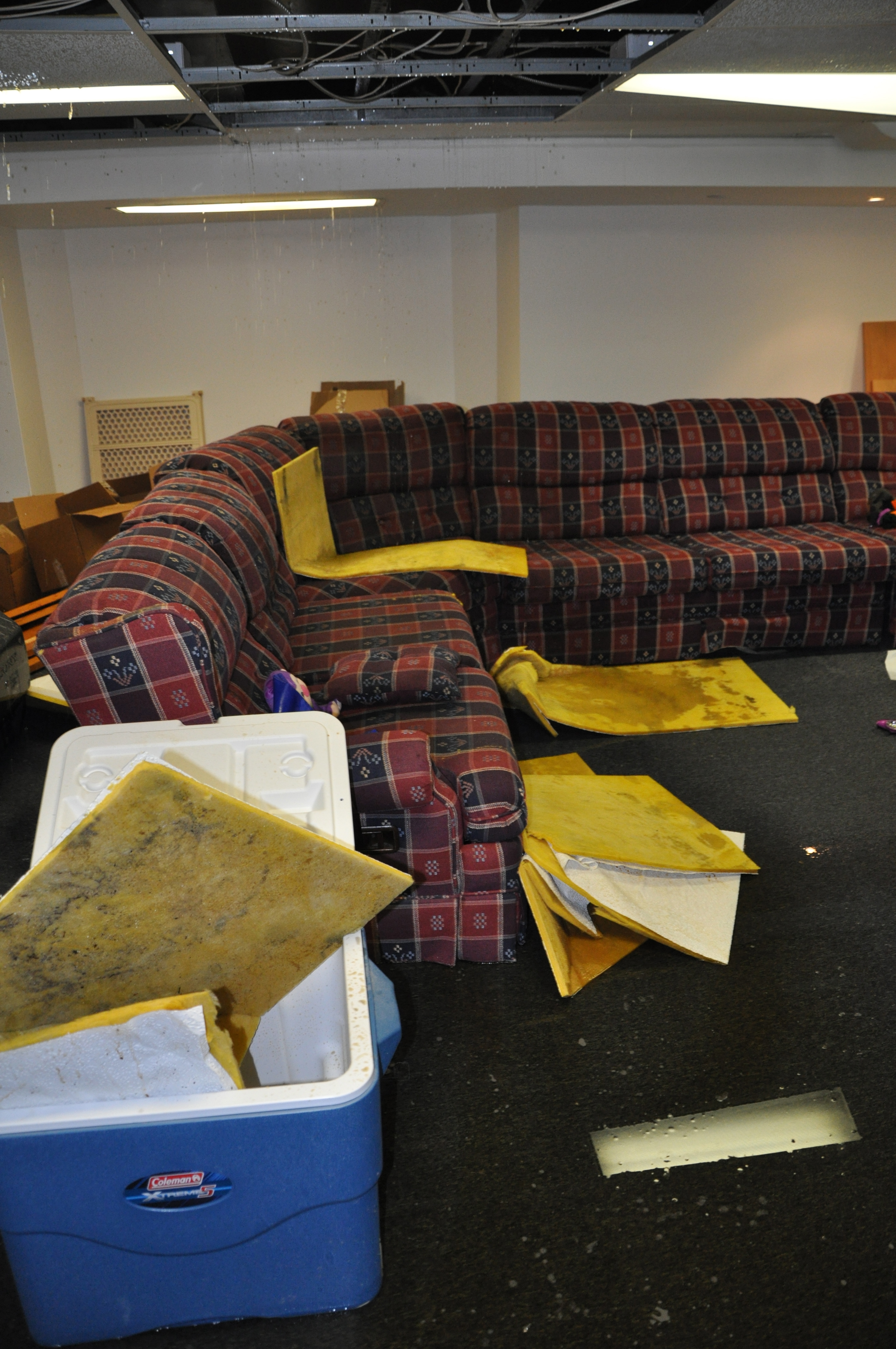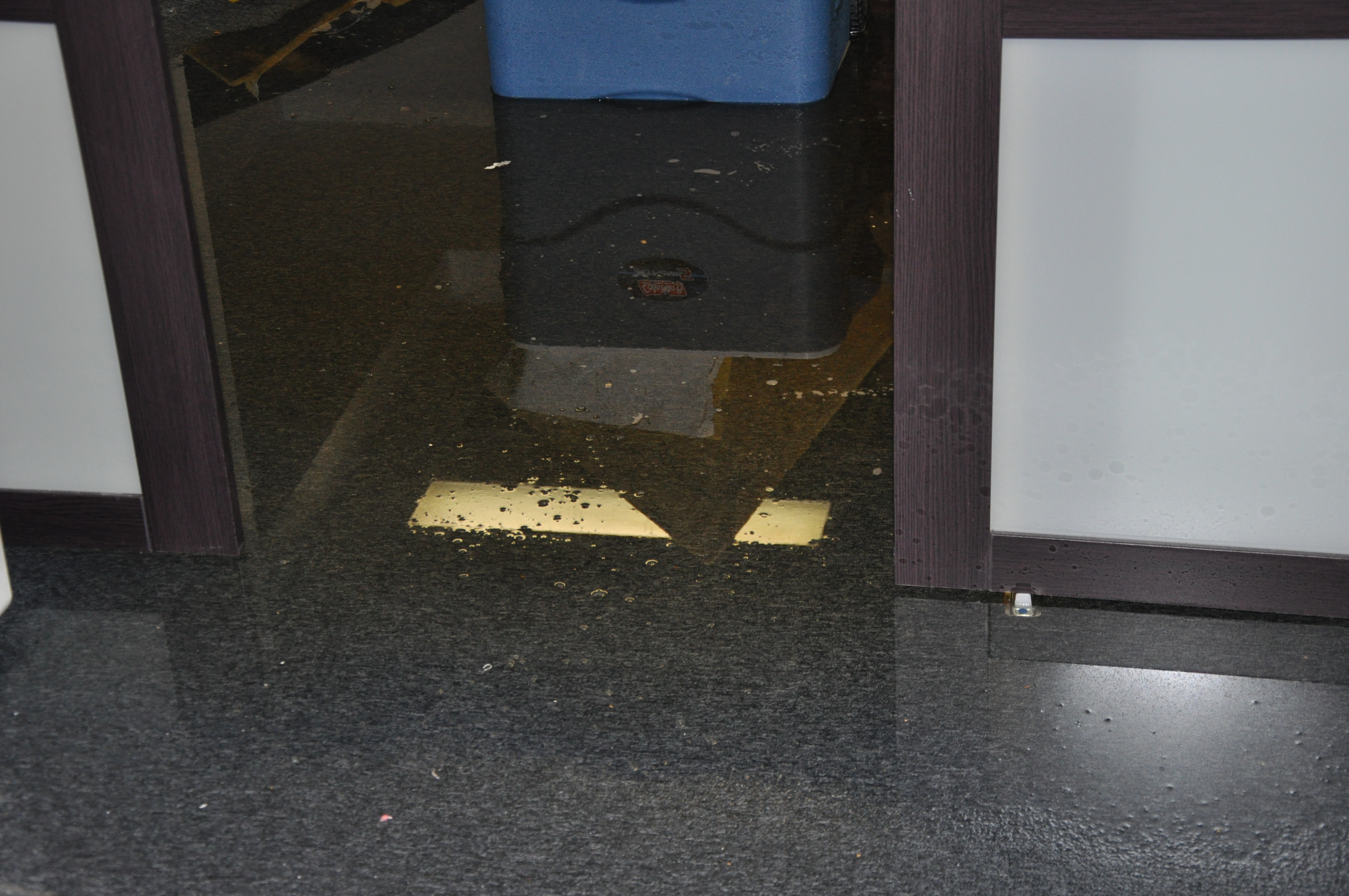 So that's what we've been dealing with this week! All the contractors who have come in have said something along the lines of "holy sh!t". Yeah, we have a lot of damage…
But, my runs still happened. I didn't end of taking any days off, but a few runs were shorter than I would have liked. I wanted to do some mile repeats but the bitter cold and snow (and stress from this mess) made me delay that workout. Instead, I'm going to race a 5 miler on Sunday. The race website describes the course as "challenging" with "FYI, a great uphill finish". I'm really starting to love hills, so we will see what I think of this course.
And Wells is 15 weeks old (as of Friday)! (Currie will be 4 years old in less than a month now!)
And here are the 15 week postpartum pics! Not racing in these briefs/buns tomorrow. I'll wait until it gets a little warmer!
Question for you!
Any random house disasters to share?!