I'm excited to say I've been accepted into the Elite Field of the UPMC Health Plan Pittsburgh Half Marathon this year AND I'm an Official Blogger for the Pittsburgh Marathon! This will be my second year running the half marathon here in Pittsburgh and I'm pumped to see how fast my legs can carry me through my wonderful city! Last year I was 7 months postpartum when I raced the half and came in 5th place. This year I hope to be a few minutes faster and compete for a top spot once again.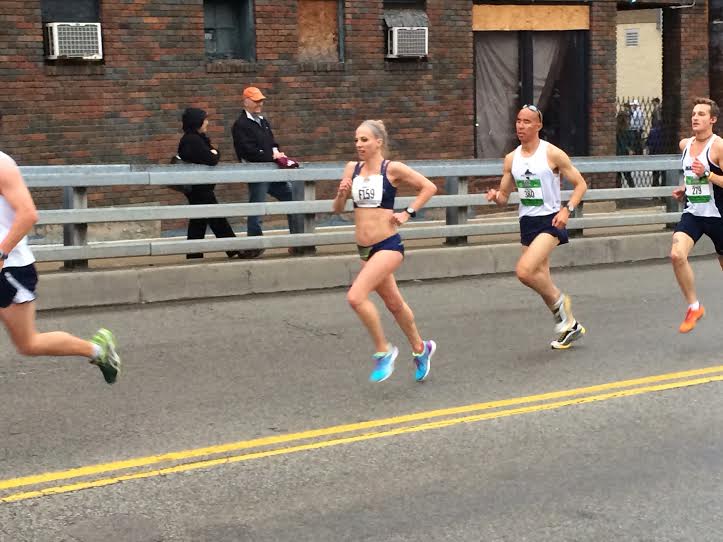 Pittsburgh is a stunning city and I love running over the bridges (5 bridges in the half, 3 rivers!), taking in the sights, and hearing the cheers/music/cowbells around the course. I'm fortunate to also have friends who will show up and add to the cheers in each neighborhood. And I'm very lucky to make this race a family affair! My daughter ran the Toyota of Pittsburgh Kids Marathon (1 mile) last year. She asks about the race multiple times every month and can't wait to run again this year. You can read her post about it here. Easily the best post ever featured on this blog! My husband ran the half last year and will run it again this year. My older brother ran the full last year. I might even talk a sibling or two into racing this year!
As I mentioned in my last post, this will be my final big race of the spring – the icing on the cake! My full marathon is now just 3 weeks away so my training is well underway. I will take a week off running after my full, then start gearing up for what I hope to be another half marathon PR!
I will do follow up posts talking about things like my preparation/hydration/fueling/nutrition in general or anything else that pops into my head. And please feel free to ask me any questions you might have!
Thanks for following along!