I have Raynaud's Disease. Sounds serious, huh? It's not so serious for me, and somewhat easy to maintain as long as I pre-plan all my outdoor adventures.
Raynaud's Disease (or Raynaud's Phenomenon as it's sometimes called) results from decreased blood supply to certain parts of the body, primarily fingers, ears, nose. You can see pictures and a longer description here on Wikipedia. You should know that the pictures on the right hand side of the Wikipedia article are not "worst case scenarios" but actually the way Raynaud's sufferers will often look when they are exposed to cold temperatures. My fingers have looked just like all of those pictures at different points in the past few years when I wasn't prepared for the weather.
Raynaud's Disease typically affects my hands the worst. If it's colder than 60˚F I need gloves, even if exercising when I know I'll get warm. If it's in the 30s, I need heavy duty mittens. Just yesterday, I spectated a XC meet with temps in the high 30s. I wasn't even outside for an hour. I had on many layers, a heavy jacket, and mittens that protect against -10˚F. Still, my fingers looked like this:
These pictures show what is pretty normal for me when I take full precautions. On days where I'm not prepared, I have major problems. I usually can't move my swollen fingers enough to open a door, take off my shoes or even grip a cup to take a drink. The best way to warm my hands is to run them under cool water, then eventually get warmer or just get inside and let them thaw naturally. It is extremely painful (brings me to tears and there aren't many things that get me like that!) and goes through different levels of pain like feelings of stabbing pain, pins and needles, and dull aching before it's completely back to normal. Not fun, but something I deal with.
I found the best ways to avoid problems are:
Wear gloves/mittens almost year-round if you live in a typical 4-seasons state. I live in upstate NY and we get the true Spring, Summer, Fall and Winter seasons. I get a break in the summer, but most of spring and fall (and obviously all winter) you will see me in gloves.
Wear arm warmers or a thumbhole long sleeve top that cover part of the hand as extra insurance. I love the Oiselle armwarmers and the Rundelicious top. I like to tuck my fingers in the palm part then add light mittens for cool fall mornings.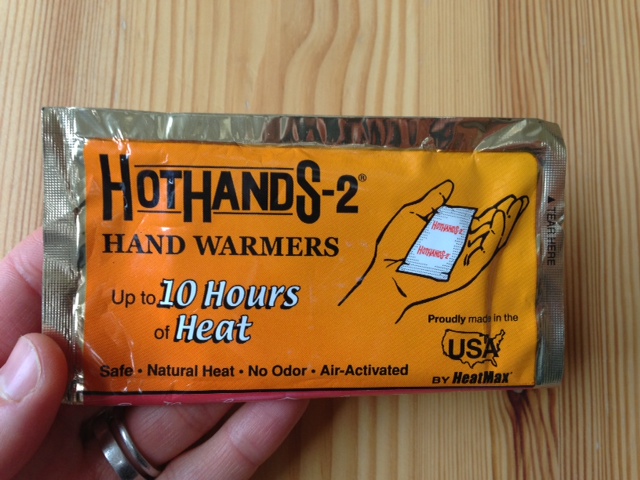 Always have gloves packed in your car, in case you get the urge for some outdoor time when on-the-go.
And there you go! Another little glimpse into my life outside of running that always seems to heavily tie back to my running!
Do you suffer for Raynaud's or anything similar? How do you deal?